Énergir marks 100th LNG bunkering at the Port of Québec
Energy provider and natural gas distribution company Énergir (formerly Gaz Metro) has completed the 100th ship refueling with liquefied natural gas (LNG) at Port of Québec.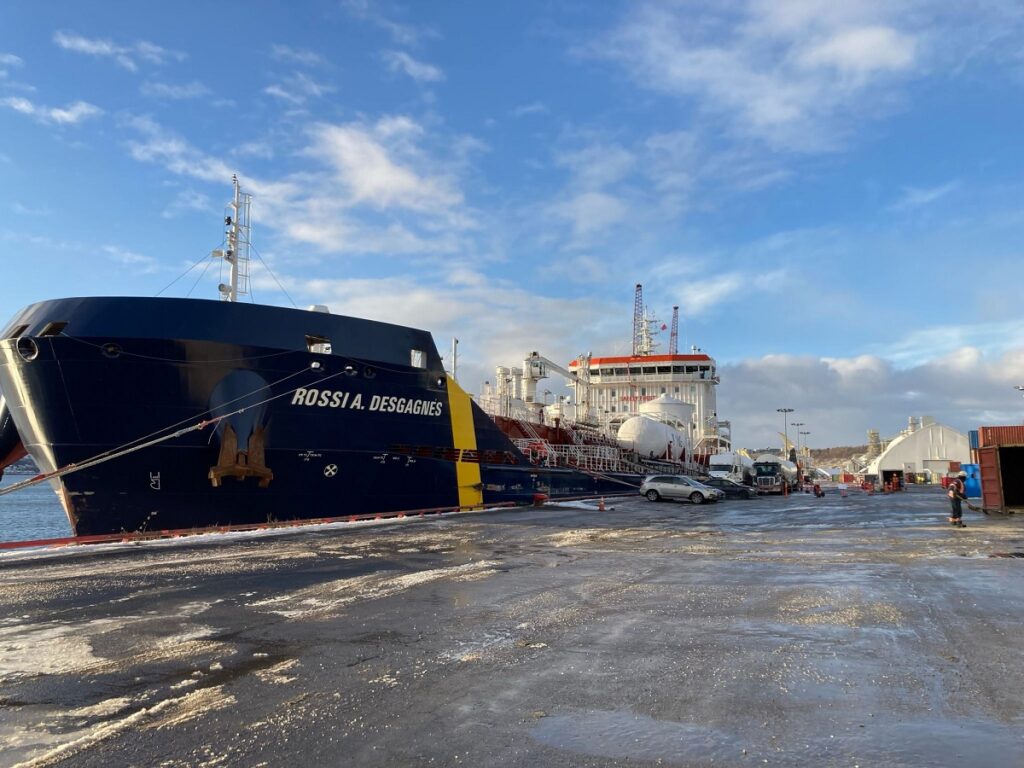 The company achieved this milestone operation on 3 December 2021, according to its social media post. It refers to bunkering operations at this specific port, as the company also operates at the Port of Montreal.
So, Énergir marked its 100th LNG bunkering in total in January 2020.
Moreover, all these 100 liquefied natural gas bunkering operations at Port de Québec involved Québec shipowner Desgagnés' five vessels. In addition to significantly reducing GHGs, these ships meet the highest international environmental standards of IMO Tier III.
All involved in the operation see LNG as one of the best energy supply solutions available at the moment to shipowners for the climate.