Eni, INA in talks over trans-Adriatic gas interconnector
Italy's Eni and Croatia's INA oil company are in talks to realize a gas interconnector between Italy and Croatia.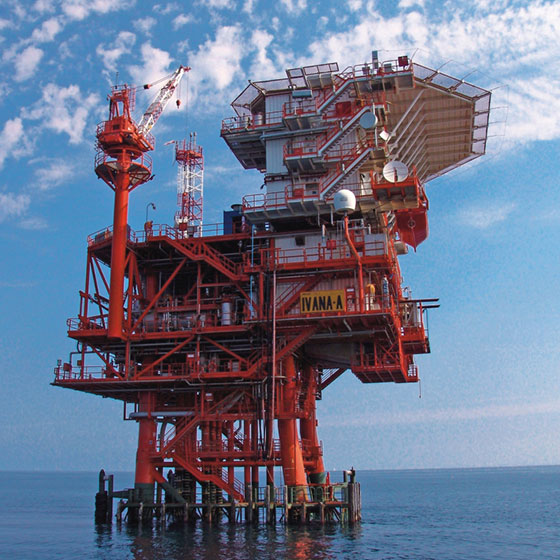 "The initiative aims to leverage existing infrastructure, used until now for offshore gas production activities in the upper Adriatic Sea, to additionally perform gas transport between the two countries," Eni said in a statement on Tuesday.
According to Eni, the interconnection will increase the degree of integration, security of supply, competitiveness, and sustainability of the Croatian market, as well as of the Italian market, as the infrastructure will be able to operate reverse flows.
Furthermore, the development of this initiative will contribute to consolidating Italy's position as a gas hub in Europe, Eni added.
To remind, INA last week agreed to buy Eni Croatia BV, a wholly-owned member of Eni Group, through which Eni participated in the joint project of gas production in Croatia's offshore areas Northern Adriatic and Marica.
INA will become the 100% owner and the sole operator of the Northern Adriatic and Marica fields after all conditions are fulfilled, including receiving clearance from the antitrust authorities, which is expected in the coming months.
The transaction covers 4.3 million barrels of oil equivalent (boe) proven and probable reserves and would increase hydrocarbon production by around 2,500 boe per day (or nearly 380,000 m³ per day), a step towards meeting the group's reserves replacement targets. INA will also become, for the first time in its history, the sole operator of offshore fields. This will also allow INA to carry out further investment in the Northern Adriatic and Marica areas.
Following the transaction, all gas produced in the Northern Adriatic concession area will be directed towards the Croatian supply system. The gas produced in the Marica area will continue to be transported to Italy, under a gas sales contract signed by INA and Eni.
Offshore Energy Today Staff