Eni, Lukoil, and SNPC ink LNG sale and purchase agreement in a 'significant milestone' for Congo's energy development
Société Nationale des Pétroles du Congo (SNPC), Eni Congo, and Lukoil have signed a long-term contract for the purchase and sale of LNG with Eni SPA, marking an advancement in the LNG Marine XII project.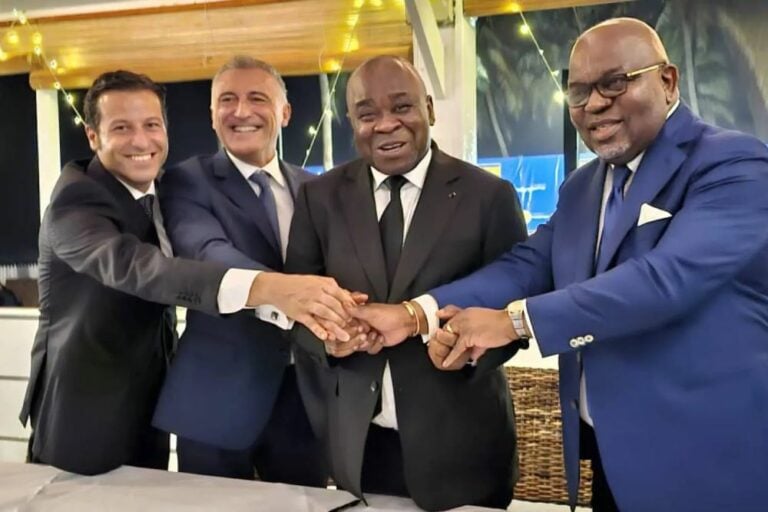 According to SNPC, the contract was signed on September 14, 2023, and will run for a period of 20 years.
Energy advocacy group African Energy Chamber (AEC) expressed its support for the contract stating it marks a "significant milestone in the Republic of Congo's energy sector development, showcasing a dedication to harnessing natural gas potential for both domestic and international advantages".
Involving an investment of nearly $5 billion, the LNG Marine XII project represents a pioneering initiative for the Republic of Congo.
It will leverage the natural gas resources within the Marine XII permit in two distinct phases. The maiden LNG carrier is set to sail from Congolese shores in December 2023, signaling the launch of the first phase with an export capacity of 0.6 million tons per annum (mtpa). The subsequent phase, planned for 2025, will elevate this capacity to 2.4 million metric tons per year, ultimately reaching an annual LNG export of 3 million tons.
In April 2023, Eni also demonstrated its commitment to advancing gas projects in the Republic of Congo through the Congo LNG project, aiming for an annual output of 3 million tons by 2025. This initiative involves deploying two floating LNG (FLNG) plants to process gas from existing and future fields. The FLNG facilities, boasting production capacities of 0.6 mtpa and 2.4 mtpa, are scheduled for operation in 2023 and 2025.
"The recent contract signing represents a monumental stride forward in unlocking the vast potential of natural gas resources in the Republic of Congo. The Chamber stands resolutely behind these efforts, which not only bolster the energy security of the nation but also contribute significantly to the economic growth and prosperity of the African continent as a whole. We commend the collaborative efforts of SNPC and the Ministry of Hydrocarbons for creating an enabling environment for this momentous endeavor," stated NJ Ayuk, Executive Chairman of the AEC.