EnQuest says Kraken reserves unchanged after Cairn downgrade
There's no change in Kraken field's 2P reserves, EnQuest, the operator of the North Sea oil field said following a partner's report downgrading the reserve estimates.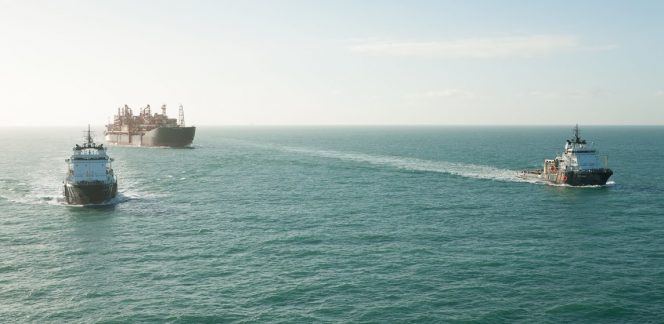 Namely, Cairn Energy, in its full-year report on Tuesday, said it had evaluated Kraken reservoir performance at year-end. Based on this Cairn's estimation of Kraken 2P reserves has been reduced "to reflect current performance." This has resulted in an impairment of US$166.3m in the carrying value of the Kraken asset, Cairn said.
Responding to Cairn's report, EnQuest, the operator said: "Earlier today, Cairn announced their full-year results which included a 2P reserve downgrade and associated non-cash impairment charge at Kraken. As operator of Kraken, and following an independent third-party audit of the Group's reserves position at 31 December 2018, EnQuest can confirm its estimate of Kraken's 2P reserves, remain materially unchanged."
"EnQuest and Cairn utilize different technical approaches to Kraken production forecasting in preparing their reserve profiles for their respective auditors, which has led to this difference in reserves estimates."
"While the Group's audit of the 2018 financial results is not yet complete, the Group does not expect to recognize any impairment charge related to the Kraken asset. EnQuest will report its financial results for the year ended 31 December 2018 on 21 March 2019," EnQuest added.
Cairn said production during 2018 depleted reserves by 6.4 mmboe and a downward revision of 6.8 mmboe (19%) in the Kraken.
Gross production from Kraken in which Cairn has 29.5% interest averaged 30,300 boepd in 2018, which was below expectations.
Production levels were most significantly affected by production system outages on the FPSO, weather-related incidents and higher water-cut than originally expected, Cairn said.
"Cairn is working with the field operator and FPSO contractor to achieve improvements in the uptime of the FPSO and a planned shut-down is scheduled later in 2019, " Cairn added.
"The impairment on Kraken reflects performance of the field to the balance sheet date that is below expectations and has led to a reserves downgrade at the year-end," Cairn said.
Offshore Energy Today Staff