Ensco confirms drillship deal with Total
Following Offshore Energy Today's report this week that Ensco had won a drillship deal with France's Total, the driller has shared more info on the deal.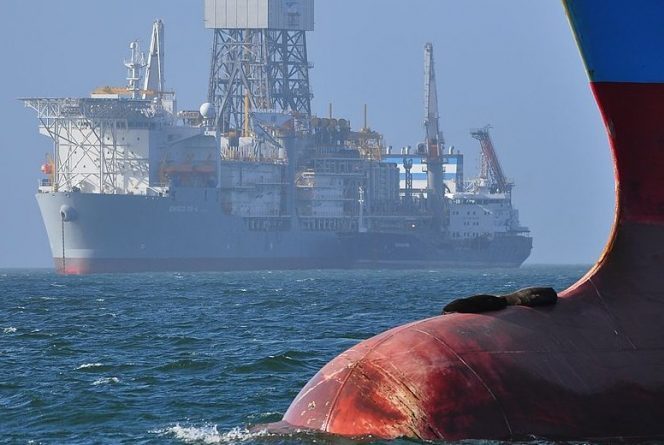 Offshore Energy Today on Tuesday reported, based on data from VesselsValue that Ensco had secured a contract for the DS-9 drillship with the French oil major Total.
Information from VesselsValue suggested that the deal had been struck on October 25 and it would begin on December 15, 2018, and end on April 14, 2020, if the option is not exercised.

While Ensco did not reply to OET's request for more info, the company in its fleet status report released this week confirmed the deal had been signed, however, not under the terms first reported by VesselsValue.
According to Ensco, the Ensco DS-9 was actually awarded a one-well, four-month, contract with Total offshore French Guiana. The contract, Ensco said, is expected to start in January 2019, and end in April of the same year.
In a conference call this week,  Carey Lowe – Ensco's Executive Vice President and Chief Operating Officer said: "..we signed a contract for ENSCO DS-9 offshore French Guiana beginning in first quarter 2019 with an expected duration of approximately four months. Importantly, this will place one of our most capable assets in a key deepwater region where customers are demonstrating higher levels of interest, better positioning the rig for follow-on contracting opportunities."
The rig had been warmed stacked since 2015, following a contract termination with ConocoPhillips. It would have been the rig's first contract following the delivery from Samsung in South Korea, however ConocoPhillips' decision to hit the pause button on deepwater exploration in 2015-16 cost the rig the work.
The DS-9 had been scheduled for delivery to the Gulf of Mexico in late 2015 to begin drilling the company's operated deepwater inventory on a three-year contract. However, this never happened, and ConocoPhillips paid $400 million for the contract termination.
The rig will is currently sailing through the Indian Ocean, on its way to Cape Town, after which it will mobilize to French Guiana to drill for Total.
Commenting on the reactivation of the DS-9 for the Total job, Ensco CEO Carl Trowell said: "We wouldn't have brought that rig out for just that one contract if we didn't think there was a very good chance it could go on and work afterwards. And so, we very much see this as its kind of first shakedown contract and put it ready, warm and in a key market and we're fully expecting that it will be able to get some follow-on work in that Latin America or Atlantic margin afterwards.
Offshore Energy Today Staff
Related news
List of related news articles