Equinor wins most blocks in Norway's largest production license offer
Norway's energy ministry on Tuesday offered 83 production licenses on the Norwegian continental shelf in the Award in Pre-Defined Areas 2018 (APA 2018). Of the 83 blocks offered, Equinor won 29.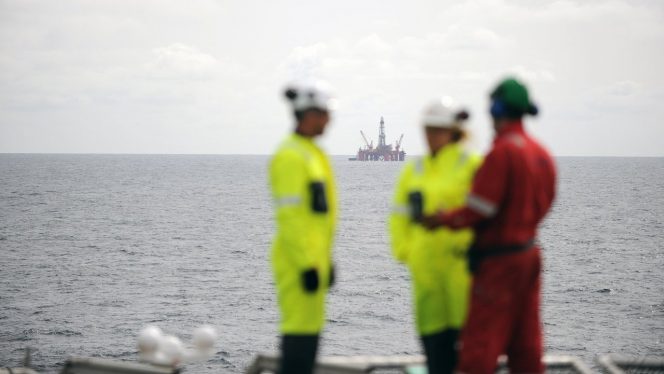 Minister of Petroleum and Energy Kjell-Børge Freiberg said: "I am delighted to offer 83 new production licenses in this year's APA round. This is the largest licensing award on the Norwegian continental shelf. 53 years after the first licensing round, this new record confirms the industry's belief in continued value creation and activity in Norway"
Per the ministry, the 83 production licenses are distributed over the North Sea (37), the Norwegian Sea (32) and the Barents Sea (14).
The ministry said that 33 different oil companies, ranging from the large international majors down to smaller domestic exploration companies, were awarded ownership interests in one or more production licenses. 21 of these companies will be offered operatorship. The licenses are awarded with work-program commitments or as an additional area to such licenses.
"Awarding prospective acreage is a central element in the Government's policy. It enables different oil and gas companies to make the discoveries we need. Today, I have awarded several licenses to medium-sized companies and to new companies on the NCS. The increased diversity of companies is important to ensure employment and Government revenues," said Minister Freiberg (Frp).
The APA licensing rounds cover the most explored areas on the Norwegian shelf. One of the primary challenges in mature areas is the expected decline in discovery size. Minor discoveries will not be able to carry standalone developments but may have good profitability when they can exploit existing and planned infrastructure, or be seen in context with other discoveries or planned developments. Timely discovery and exploitation of such resources is therefore important, the Ministry said.
Equinor and Aker BP win most
Norway's largest oil company Equinor won the most new licenses – 29, of which 13 as operator and 16 as partner. Of the 29 licenses awarded Equinor won 7 licenses in the North Sea, 16 in the Norwegian Sea and 6 in the Barents Sea.
Nick Ashton, senior vice president for exploration in Norway and the UK: "The APA rounds are important for Equinor to maintain exploration activity and replenish our portfolio on the Norwegian Continental Shelf (NCS). We are pleased with this significant addition of opportunities to our exploration portfolio."
"Equinor is committed to a high exploration activity on all parts of the NCS. These awards fit with our strategy to maximize value creation through existing infrastructure and test new ideas that could create growth options. In line with our NCS roadmap, we have an increased focus on gas opportunities and that has also been reflected in our application and today's awards," says Nick Ashton.
The second most licenses have been offered to Aker BP – 21 new production licenses in Norway, of which 11 as operator.
Evy Glørstad-Clark, Senior Vice President Exploration in Aker BP: "We are excited about the opportunities in the licenses that Aker BP has been awarded today."
"These awards increase Aker BP's footprint in areas close to our operated hubs. We have also identified new potential growth opportunities in some of the licenses awarded today. Combined with creativity, a highly skilled exploration team and the adoption of new technologies, these awards will enable us to explore new potential core areas for Aker BP," says Glørstad-Clark.
Of the 21 production licenses awarded to Aker BP, 12 are located in the North Sea (5 as operator), 3 in the Norwegian Sea (2 as operator) and 6 in the Barents Sea (4 as operator).
Below is the list of all the companies that have won acreage in the APA round, as shared by the Ministry of Petroleum and Energy.
Offer of licenses to 33 licensees
(Number of shares/operatorships)
Aker BP (21/11)
AS Norske Shell (4/2)
Capricorn (1/0)
Chrysaor (2/0)
Concedo (3/0)
ConocoPhillips (3/3)
DEA (9/3)
DNO (18/5)
Dyas (1/0)
Edison (4/2)
Equinor (29/13)
Faroe (8/4)
Idemitsu (1/0)
INEOS (6/2)
Inpex (3/0)
Lime (1/0)
Lundin (15/9)
M Vest (4/0)
MOL (1/0)
Neptune (9/4)
OKEA (4/3)
OMV (11/6)
Pandion (2/0)
Petrolia NOCO (5/1)
PGNiG (3/2)
Repsol (4/2)
Source (2/0)
Spirit (9/2)
Suncor (4/2)
Total (2/1)
Vår Energi (13/4)
Wellesley (6/0)
Wintershall (6/2)
Offshore Energy Today Staff