Excitement over Buffalo well continues to grow despite rig delays
Australia's Carnarvon Energy has experienced further delays in its planned drilling operations in the Timor Sea where the Buffalo-10 well is slated to be drilled as a Valaris-owned jack-up rig is still wrapping up operations for another operator.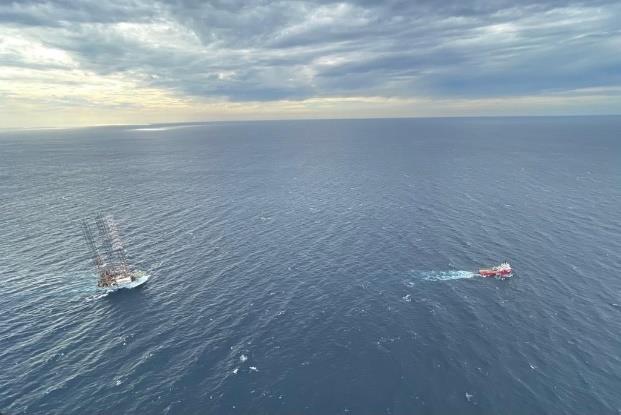 Carnarvon signed a letter of intent with Valaris for its Valaris JU-107 rig to drill the Buffalo well back in late June 2021, expecting to take possession of the rig around the end of October 2021 upon completion of its drilling operations. By early September the contract for the rig was formalised and the expectations for the rig's planned completion of the previous contract changed, moving to between mid-October 2021 and mid-November 2021.
Later in September, the rig was expected to start Buffalo drilling operations in early November, however, this did not happen in November either and, at the end of that month, the rig handover was expected in mid-December only to be delayed again for late December, as reported by Carnarvon on Monday.
The company said that the Valaris JU-107 jack-up drilling rig is still on its current operations and the handover of the rig to Carnarvon is now expected to be in late December, emphasising that the delays are not related to the performance of the rig or preparation by the company.
According to Valaris' fleet status report from October 2021, the rig is currently under contract with Jadestone, which will be followed by a contract with Carnarvon. In 2022, the rig is expected to work for Vermilion Oil & Gas from April until June.
Advance Energy, Carnarvon's partner, in a separate statement on Monday also confirmed the late December startup for the rig.
Leslie Peterkin, CEO of Advance Energy, commented: "These delays are part and parcel of the industry, and we look forward to a successful handover in late December. Our excitement for the well continues to grow as we get closer to unleashing the value of the Buffalo Project."
The Buffalo project involves the redevelopment of the Buffalo oil field in the Timor Sea. The field resides in only 30 metres of water with a reservoir depth between 3,200 and 3,300 meters below the seabed. Carnarvon is preparing to drill a well that will penetrate the existing oil column – because the field was still producing when it was shut-in in 2004 – and assess the extent of the revised mapped attic oil column.