Facebook to buy power from Sunseap's offshore floating solar farm
Sunseap Group has signed a multi-year virtual power purchase agreement (VPPA) with Facebook for solar power from Singapore's largest offshore floating solar farm.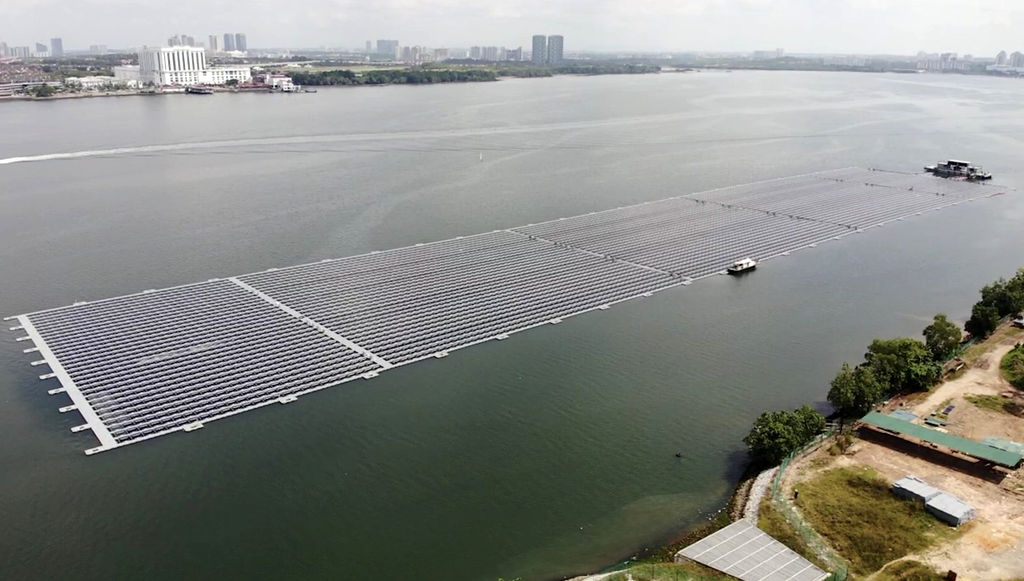 The energy from the 5MW-peak offshore floating photovoltaic system, installed in the Strait of Johor, will be exported to the national grid.
All renewable energy credits (RECs) from project will be transferred to Facebook under the VPPA and will support the technology company's operations in Singapore, including Facebook's first custom-built data centre in Asia, according to Sunseap.
A VPPA is a contract structure in which a buyer agrees to purchase a project's renewable energy for a pre-agreed price. The energy can be produced from a renewable energy project that is located away from the premises of the buyer, but co-located on the same grid.
The agreement signed with Facebook is Sunseap's second VPPA with the technology company since October 2020, when the parties entered into agreement for renewable energy exported from solar systems installed on more than 1,200 rooftops.
Lawrence Wu, co-founder and president of Sunseap Group, said: "This partnership is another significant step for Sunseap towards helping corporations meet their sustainability goals. We are grateful for the leadership shown by companies like Facebook in seriously embracing sustainability, whether through reducing waste or minimising and offsetting their carbon emissions".
Urvi Parekh, head of renewable energy at Facebook, added: "We are thankful for this partnership with Sunseap that is helping us bring new solar energy to the Singapore grid in support of our operations in the area. This is our first floating solar project, so we're particularly excited to support an innovative technology that will help bring more renewable energy projects online".
To remind, Sunseap completed the installation of a 5MWp floating solar farm, said to be one of the largest offshore solar developments in the world, late in March 2021.
The project involved the installation of more than 13,000 panels, 40 inverters and more than 30,000 floats.
According to Sunseap, the installation is expected to produce an estimated 6,022,500 kilo-watt hours (kWh) of energy per year, potentially offsetting approximately 4,258 tons of carbon dioxide, bringing Singapore closer to decarbonisation.