Fluxys Belgium posts H1 profit jump
Fluxys Belgium, the operator of the Zeebrugge LNG terminal on Wednesday reported a jump in profit for the first half of the year.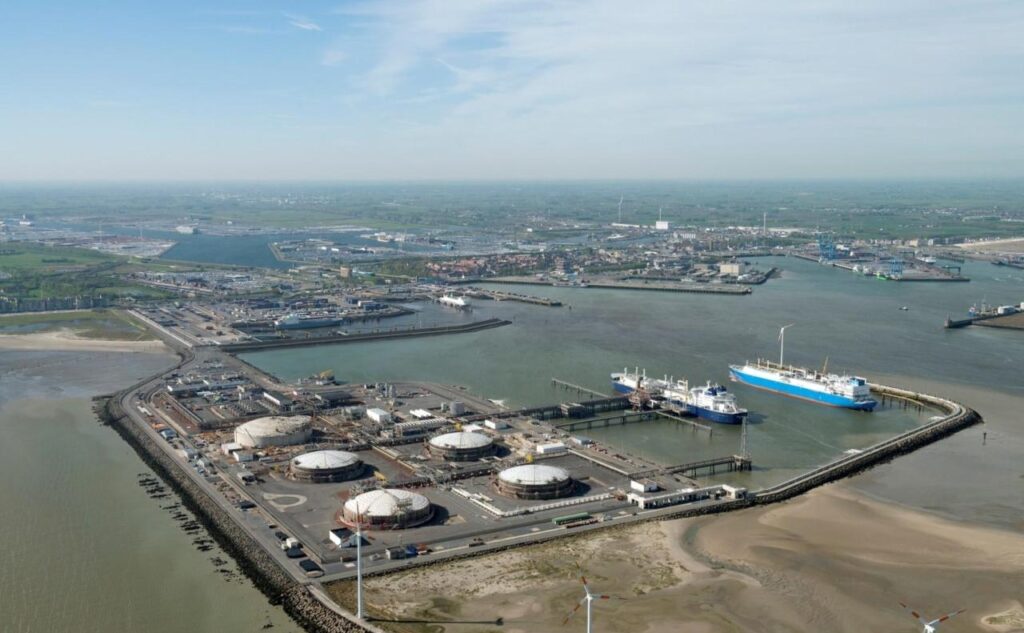 Net profit rose from €31.4 million ($36.6 million) to €36.6 million ($42.7 million).
Fluxys noted in its report that its turnover in the first six months rose €24.1 million compared to H1 2019, reaching €260 million.
The increase in turnover and net profit is mainly due to the commissioning of the fifth storage tank for transshipment services in Zeebrugge in late 2019.
In the first half of 2020, investments in property, plant and equipment amounted to €17.1 million, compared with €45.2 million in the first half of 2019.
Fluxys added that LNG infrastructure projects received €6.1 million of these investments and €10.5 million went to transmission projects.
Zeebrugge LNG terminal post record activity
The number of ships docking at the Zeebrugge LNG terminal doubled compared with the first half of 2019.
The report shows that there were 39 unloadings, 75 transshipments and 2 LNG loading operations.
March 2020 was the busiest ever month for ship traffic at the terminal, with a total of 30 vessels docking, more than double the previous record in May 2019.
In the first half of the year, the terminal sent out around 11 per cent more natural gas into the transmission system than in the same period last year.
LNG-trailer traffic was also up by approximately 11 per cent, with almost 1,550 LNG trailers being loaded.
Fluxys reminded that responding to market signals, the Zeebrugge LNG terminal conducted a non-binding consultation over the summer to gauge demand for additional send-out capacity.
This revealed a positive interest in additional capacity from 2024 onwards, and a binding market consultation will therefore be held later in 2020.