Gasum's Coralius wraps up first STS LNG bunkering in Rotterdam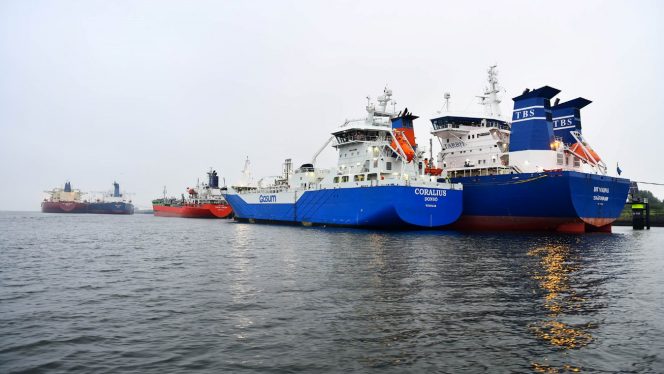 ---
Gasum's liquefied natural gas (LNG) bunker vessel, Coralius, made its first bunkering in the port and refining area of Rotterdam, supplying LNG to Bit Viking.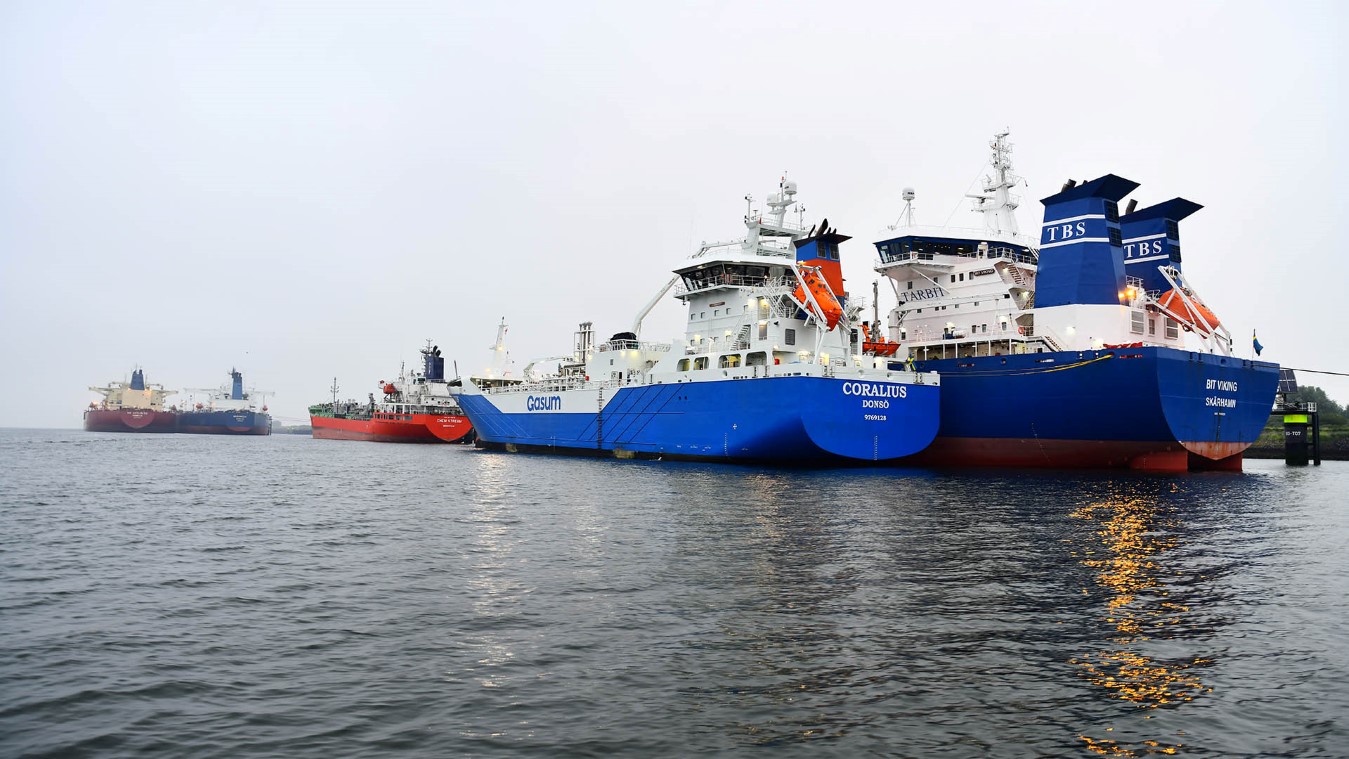 The vessel that mainly operates in the North Sea and the Skagerrak area completed its 100th bunkering operation during the end of February.
Speaking of the bunkering in Rotterdam, Kimmo Rahkamo, vice president, natural gas and LNG, Gasum, said, "finally, being able to bunker our clients in the ARA area increases LNG availability and security for the LNG fueled fleet."
Coralius delivers LNG through ship-to-ship bunkering at sea and in port. This has significantly increased Gasum's flexibility and responsiveness to vessels that require LNG but are unable to visit a terminal or a port. By making LNG more accessible to vessels, ship-to-ship bunkering also boosts efficiency.
Anders Hermansson, technical manager of Tarbit Shipping said that the Bit Viking has been converted to run on LNG in 2011 and has operated using the chilled fuel 97 percent of the time.
Gasum foresees an increase in the average amount of delivered stem, as it will perform bunkerings on shuttle tankers and other bigger vessels.
Coralius has increased its efficiency due to LNG bunkering operations becoming faster – they are now nearly as quick as conventional oil bunkerings, Gasum added.