Gate terminal awards owner engineer services deal for 4th LNG tank at Rotterdam port
Gate terminal, a joint venture of Dutch gas operators Vopak and Gasunie, has selected Sacyr Engineering and Infrastructure to deliver the owner engineering services for the fourth LNG storage tank in the port of Rotterdam.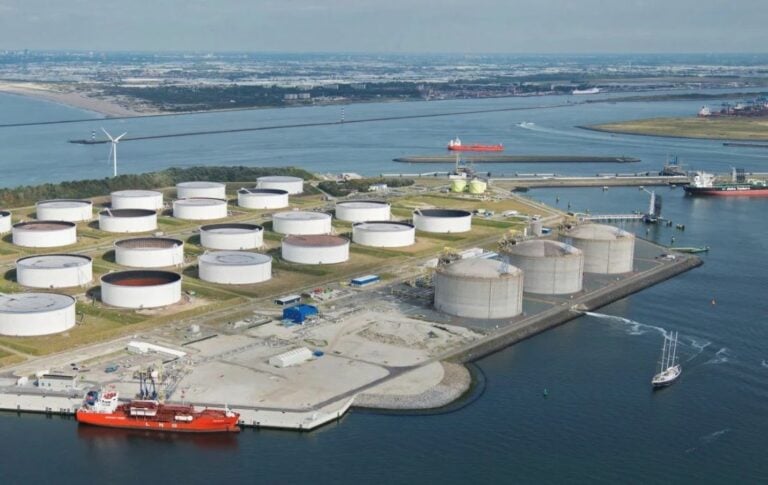 The contract was awarded to Sacyr's engineering subsidiary Sacyr Proyecta as part of Gate terminal's expansion plan to add a fourth LNG storage tank of 180,000 cubic meters and an additional regasification capacity of 4 billion cubic meters per year.
"This contract reflects the trust the client has put into Sacyr Proyecta, especially after our past successful collaborations with Gate Terminal in other projects. We're thrilled to contribute to the expansion of the Gate Terminal and its important role in the security of supply of energy in the Netherlands and its neighboring countries", said Juan Antonio Marín Ródenas, General Manager at Sacyr Proyecta.
Sergio Puerto, Project Manager with Sacyr Proyecta, added: "One of the biggest challenges that we'll be facing in this project will be ensuring a safe execution of the site activities while meeting deadlines and supporting Gate in managing interfaces between multiple contractors and various stakeholders and meeting strict deadlines."
The company said that part of the works included in the project will be managed from Spain, and the rest on site.
Earlier this year, Gasunie and Vopak reached the final investment decision (FID) to expand Gate terminal's storage and regasification capacity with a new LNG tank.
The new capacity is already rented out under long-term commercial agreements with energy majors BP and PetroChina International London Co. Ltd. and is expected to be ready for operation by the second half of 2026.
As disclosed, the total investment in the expansion is approximately €350 million. The envisaged financing structure of this expansion is approximately 15% of the costs to be funded with equity and approximately 85% to be funded via non-recourse project financing for which commitments are in place.