Gate terminal expanding capacity with 4th LNG tank at Rotterdam port
Gasunie and Vopak, shareholders in the Gate terminal in Rotterdam, have reached the final investment decision (FID) to expand the terminal's storage and regasification capacity with a new LNG tank.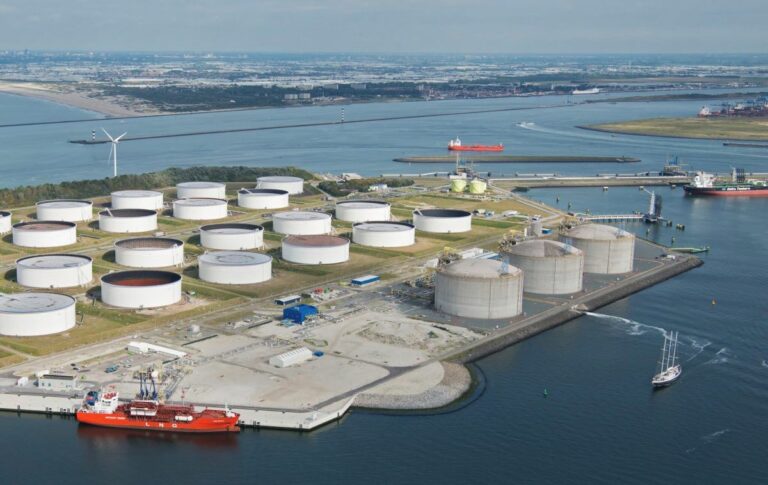 The expansion plans include the construction of the fourth LNG tank of 180,000 cubic meters at the port of Rotterdam and an additional regasification capacity of 4 billion cubic meters per year.
The new capacity is already rented out under long-term commercial agreements with energy majors BP and PetroChina International London Co. Ltd. and is expected to be ready for operation by the second half of 2026.
Once all envisaged projects at Gate terminal have been completed, the terminal will have a total regas capacity of 20 billion cubic meters per year.
As disclosed, the total investment in the expansion is approximately €350 million. The envisaged financing structure of this expansion is approximately 15% of the costs to be funded with equity and approximately 85% to be funded via non-recourse project financing for which commitments are in place.
The project financing is expected to be finalized by the end of 2023. The equity contribution of each of the shareholders will be approximately €26 million with cash outs expected in the coming years.
Hans Coenen, on behalf of the Board of Directors of Gasunie, said: "The investment in this new tank is part of a broader package of proposed and already realized measures to increase LNG import capacity in the Netherlands. This is necessary to compensate for the loss of Russian natural gas and to reduce the scarcity of natural gas on the European gas market.
"In addition to expanding LNG import capacity, Gasunie is continuing to accelerate the energy transition. For example, through the construction of a national hydrogen network and the conversion of import terminals. We will also continue to focus on green gas, transport of heat and CO2 capture and storage."
Dick Richelle, CEO at Vopak, added: "We are excited to build upon our successful partnership with Gasunie. This investment fits well with Vopak's strategy to grow in LNG infrastructure. We are proud to develop and operate reliable and open access infrastructure as this plays an important role in the security of supply of energy."