Gazprom, OMV execs discuss gas supply to Austria
A working meeting between the chairman of the Gazprom Management Committee Alexey Miller and chairman of the executive board of OMV Rainer Seele took place in St. Petersburg on Monday.
Gazprom said that the parties addressed ongoing and future cooperation noting that, after a record-breaking year for Russian gas consumption in 2017, Austria continued to show dynamic growth in the gas demand.
In 2017, Gazprom set a new record for gas exports to Austria at 9.1 billion cubic meters, a rise of 50.3 percent from 2016, and 33.7 percent from 2005, when the previous record had been reached.
The company added that preliminary data from January 1 through April 8 showed that Gazprom supplied Austria with 3.7 billion cubic meters of gas, an increase of 77.2 percent compared to the same period last year.
Gazprom and OMV also noted that the Russian company was able to promptly increase deliveries and provide consumers with the required volumes of gas including during the peak cold period in Europe between late February and early March.
The parties also discussed the progress of the Nord Stream 2 project. At present, work is underway on obtaining the permits for the construction and operation of the gas pipeline.
It is worth noting that Gazprom recently received approvals from Germany and Finland. The national permitting procedures are underway in the remaining three countries along the route – Russia, Sweden, and Denmark.
The two 1,200-km Nord Stream 2 pipelines will mostly follow the route of the existing Nord Stream pipeline in the Baltic Sea – from the coast of Russia to Greifswald on Germany's northern coast. The project will have the capacity to transport up to 55 billion cubic meters of gas per year from Russia to Europe, connecting with pipelines within the European Union for onwards transmission.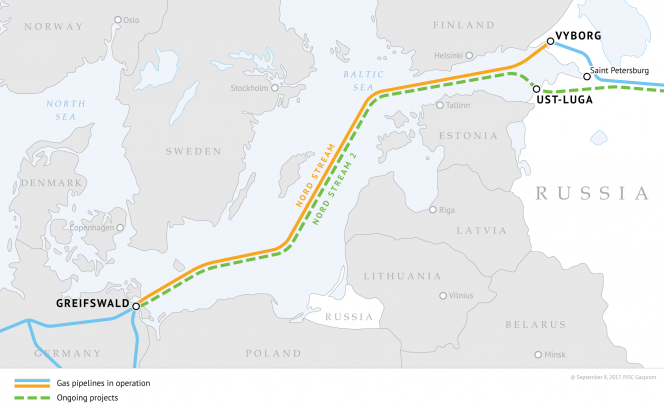 Related news
List of related news articles