GIIGNL: LNG imports edged up 0.4 pct in 2020
Liquefied natural gas imports edged up 0.4 per cent from the 2019 volumes, reaching 356.1 million tons in 2020.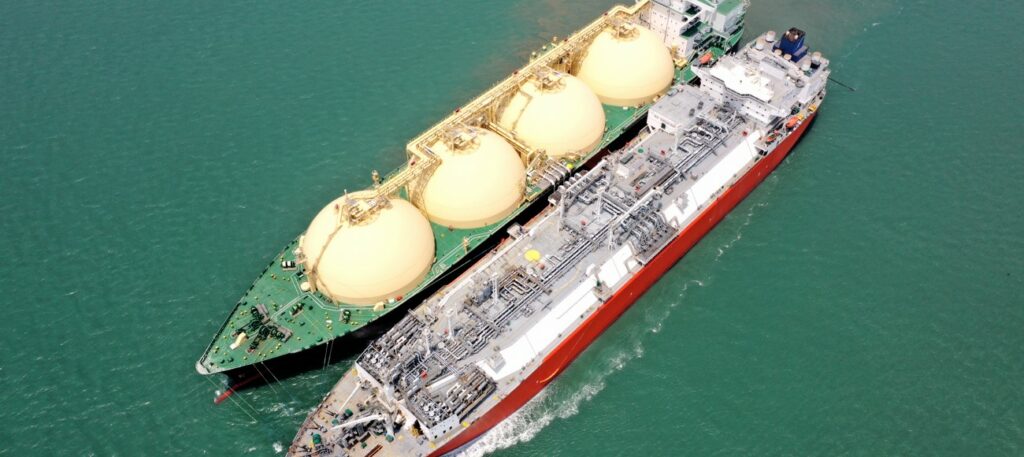 In its latest annual report, GIIGNL noted that despite the challenges imposed by the pandemic, LNG trade has proven resilient.
Trade continued to grow strongly in the first quarter of 2020 but as demand weakened in the second and third quarters, supply-side adjustments helped balance the market.
In the fourth quarter a strengthening of demand and unplanned liquefaction outages resulted in a tightening of the market.
Myanmar joined the ranks of importing countries. A total of 42 countries imported LNG volumes, from 20 exporting countries.
Asia the main demand growth driver
Asia continued to be the leading importing region with a 71 per cent share of global LNG imports, up from 69 per cent in 2019.
Asian LNG imports grew by 3.4 per cent in 2020, reaching 254.4 MT.
Imports rose in all Asian countries except Japan, Pakistan, Indonesia, Malaysia and Singapore.
Japan experienced the greatest decrease in LNG imports (-2.4 MT) which represented a fall of 3.2 per cent, GIIGNL said.
This happened notably due to lower LNG imports during the second quarter of 2020 following the lockdown measures which were implemented within the country and their downward impact on electricity consumption.
However, LNG imports showed a progressive recovery from June onwards with a spike in December 2020 due to the exceptionally cold weather.
Despite this, Japan remains the leading LNG importing country in the world with 74.4 MT or a 20.9 per cent market share.
South Korea experienced a moderate growth in LNG imports (+0.7 MT), GIIGNL said in its report.
China experienced the greatest growth in terms of imported volumes (+7.2 MT or +11.7 per cent), which is below its 2019 growth of 14 per cent.
The main surge of LNG imports took place during the second quarter of
2020, when LNG imports were favored over pipeline imports, as a consequence of lower spot LNG prices.
China remains the second-largest LNG importer globally, with 68.9 MT or a 19.3 per cent market share – up by almost 2 per cent from its 2019 market share (17.4 per cent).
European year of two halves
2020 was a year of two halves for Europe's LNG imports, the report says.
During the first half, the region acted as a market of last resort. During the second half, Europe recorded a decrease in LNG imports compared to the previous year due to a decrease in demand for natural gas because of lockdowns, while storages filled up and US cargoes were cancelled.
Overall, net LNG imports decreased by 5 per cent compared to 2019, totaling 81.6 MT, a decrease of 4.3 MT, GIIGNL's report shows.
As the region was severely affected by the Covid pandemic, Europe continued to meet natural gas demand by importing significant LNG volumes thanks to its well-connected gas markets and its ability to inject gas into underground gas storage.
Low spot LNG prices trigger growth in spot and short-term volumes
2020 was marked by outstanding growth in spot and short-term transactions, GIIGNL said.
Spot and short-term volumes increased by 23.5 MT, a 19.8 per cent increase, reaching 142.5 MT. This represented 40% per cent of total trade
compared with 34 per cent in 2019.
The decrease of natural gas and LNG demand, which resulted from lower economic activity on a global scale, led to depressed spot LNG prices during most of 2020, incentivizing spot and short-term purchases in many countries.
The United States remained the leading exporter of spot and short-term LNG, accounting for 21.3 per cent of total spot and short-term volumes closely followed by Australia with a 19.9 per cent market share.
US volumes aid supply growth and market flexibility
In 2020, the United States accounted for most of the new supply volumes (+11 MT) due to the ramp-up of projects commissioned in 2019 as well as the commissioning of 5 large-scale liquefaction trains in 2020.
New supply was also added by Australia (+2.4 MT) and the Russian Federation (+0.3 MT).
Unlike previous years, 2020 was characterized by the deceleration of new LNG supply coming on stream.
Almost all exporting countries experienced decreases in their exports, with the greatest declines in Trinidad & Tobago and Malaysia (-2.4 MT each), followed by Egypt (-2.1 MT)