Higher volumes, price to bump Australia's LNG export income
The value of Australia's LNG exports increased by 47 percent year-on-year in the March quarter of 2018, driven largely by increases in volumes as projects under construction came on-line.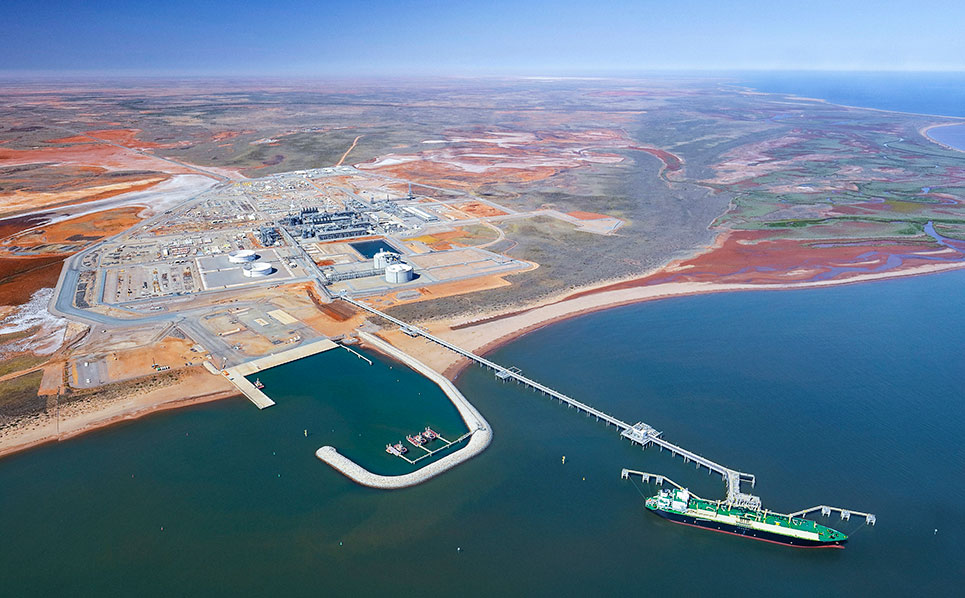 Australia's LNG export earnings are forecast to increase by 37 percent from an estimated A$30.8 billion ($22.7 billion) in 2017–18 to $42.4 billion ($31.3 billion) in 2019–20, driven by both higher export volumes and higher prices, Australia's Department of Industry, Innovation and Science said in a quarterly report.
Export volumes are expected to increase by 24 percent from 62 million tonnes in 2017–18 to 77 million tonnes in 2019–20, as the remaining LNG plants currently under construction come on-line.
Prices will rise by 11 percent from A$9.5 a gigajoule to A$10.5 a gigajoule over the same period, as higher oil prices flow through to LNG contract prices.
The remaining LNG projects currently under construction in Australia, Wheatstone Train 2 that started producing mid-June, Ichthys and Prelude, are expected to be completed by the end of this year, bringing export nameplate capacity to 88 million tonnes.
The Ichthys project, with a nameplate capacity of 8.9 million tonnes, is on track to commence production from the Darwin plant early in the September quarter of 2018.
The Prelude project in offshore Western Australia, with a capacity of 3.6 million tonnes, received a cooldown cargo in April 2018 to chill the storage tanks, and the project is expected to be exporting LNG by the fourth quarter of 2018.
The report shows that the prospects for further capacity expansions at existing plants are limited over the outlook period. The entry of new US LNG capacity over 2018 and 2019 is expected to create a period of excess supply, which will dampen incentives for additional brownfields expansions at Australian plants.
However, debottlenecking, the optimization of plant operations in the light of operational experience, is a standard procedure after construction of new plants.
Japan has traditionally been the main destination for Australian LNG, but exports to China and South Korea have increased significantly since the current wave of capacity expansion began. Japan currently takes around 45 percent of Australia's exports, whilst China's market share has risen to almost one third. These shares are expected to be unchanged out to 2020.
Australian LNG prices boosted by rising oil price
The majority of Australian LNG is sold to Asian customers under contracts linked to the Japan Custom-Crude (JCC) price, which tends to track the Brent crude oil price. JCC oil prices have been rising steadily, from a low of US$41.9 per barrel in 2016 to a forecast high of US$69.4 per barrel in 2018, but are forecast to fall to US$65.4 per barrel in 2020.
On the basis of these price forecasts, the average LNG price for Australian exports is projected to rise from A$8.1 a gigajoule in 2016–17 to A$10.5 a gigajoule in 2019–20.
LNG spot prices in northeast Asia are expected to track downwards from current seasonal highs, as new capacity enters the market from Australia, the US and Russia, the report says.
Australia's LNG exports outlook uncertain
Australia's LNG exports are forecast to reach 77 million tonnes a year by 2019–20, which is approximately 88 percent of nameplate capacity, down from 91 percent in 2016–17.
The modest decline in capacity utilization is related to the excess global capacity expected over 2019 and 2020, and the option in some LNG contracts for buyers to reduce offtake to 'take-or-pay' levels to take advantage of low spot prices.
However, as the last year has shown, both demand and LNG prices can change significantly in response to multiple global influences. In the face of this volatility, there are significant upside and downside risks for the outlook period.