Husky Energy curbs spending plans
Canada's energy company Husky Energy plans to spend approximately $3.4 billion on its capital expenditure program in 2019.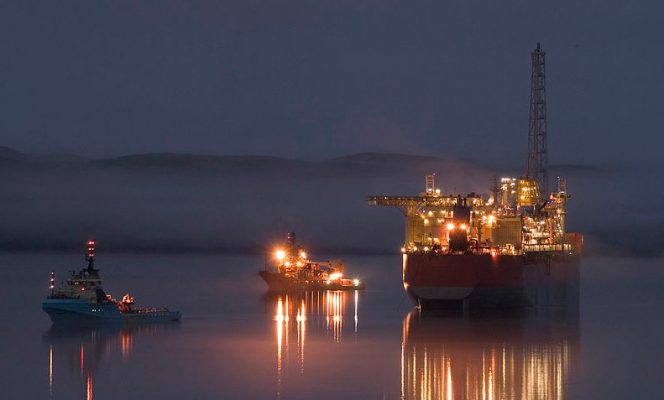 ---
This is about $300 million less than forecast at the company's Investor Day in May 2018, and includes capital spending reductions resulting from Alberta's mandated oil production cuts, Husky said on Thursday.
"Husky continues to attain global pricing for the vast majority of our production. Our low-cost integrated model in North America and high-margin offshore business shield us from the commodity discounts realized by many of our peers," said CEO Rob Peabody.
"We built this robust business model to capture value through commodity cycles, whether it comes from refining margins in the Downstream or from improved prices in the Upstream.
"Husky's portfolio is designed to manage risk effectively and we are disappointed with government intervention given the market's natural ability to remove uneconomic barrels. We are focused on curtailing production in the most efficient and cost-effective way possible."
Capital spending in 2019, excluding any combination with MEG, is expected to be in the range of $3.3 -$3.5 billion.
Spending is being reduced in areas where Husky has the most capital flexibility, including heavy oil and Western Canada resource plays. The company retains further flexibility to reduce capital spending, including the ability to pace development of growth projects that are currently in flight.
Sustaining capital, the amount required to maintain operations and keep production flat, is estimated at $1.8 billion. The company can fund sustaining capital and the current level of the dividend at about $40 WTI. At the end of 3Q 2018, Husky had a net debt of $2.6 billion, representing 0.6 times net debt to trailing 12 months funds from operations.
Growth capital includes spending for development of the Liuhua 29-1 field offshore China, construction of five Lloyd thermal projects in Saskatchewan and the West White Rose Project in the Atlantic region.
Excluding any combination with MEG, Husky's production in 2019 is expected to be approximately 300,000 boe/day, including reductions associated with Government of Alberta curtailments and suspended operations at the White Rose field in the Atlantic region.
Related news
List of related news articles