IMO Symposium: Ammonia and Hydrogen Are Fuels of the Future
Ammonia and hydrogen are promising potential fuels of the future in a decarbonized shipping industry, it was concluded at last week's International Maritime Organization (IMO) symposium on sulphur 2020 and alternative fuels.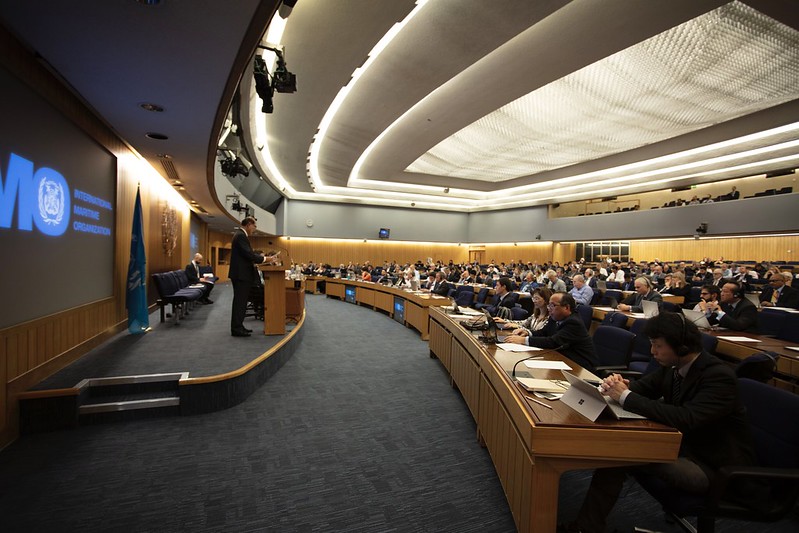 In order to meet the targets set out in the initial IMO strategy on reduction of GHG emissions from ships, the shipping industry needs to transition to alternative, zero-carbon fuels.
IMO's Edmund Hughes said the initial GHG strategy, adopted in 2018, had sent a clear signal to the shipping sector that shipping will need to adapt.
"We have to change to address global climate change. We have to find new technologies and new fuels if we are to achieve at least 50% reduction in annual GHG emissions from international shipping by 2050," he explained.
For individual ships, the targets set mean an 85% reduction in CO2 emissions per ship. Operational and technical measures can contribute, including port time optimization and technologies which can be used on existing ships, with examples including air lubrication and wind propulsion to improve operational energy efficiency.
"The long-term future is a hydrogen-based fuel of some sort," Tristan Smith, Reader, UCL Energy Institute, pointed out.
The potential for hydrogen- and ammonia-based fuels to take over from fossil fuels for ship engines by 2050 was echoed by Tore Longva, Principal Consultant, DNV GL and Alexandra Ebbinghaus, Maritime Strategic Project Lead, Shell Trading and Chair, GloMEEP-Global Industry Alliance. Key issues for these new fuels include speed of uptake and scaling of production.
Maalaysia's Kanagalingam T. Selkvarasah, Maritime Attache, outlined Malaysia's commitment to developing hydrogen as a fuel for marine use and outlined the infrastructure and projects already in development. Hydrogen was already being successfully deployed in numerous small vessels and had the potential to be scaled up, said Madadh Maclaine, a representative of the Zero Emission Ship Technology Association.
Speakers agreed that enabling policies, collaboration and research and development would be needed to decide how shipping would move forward with decarbonization – with a commitment to ensuring that no one was left behind, through collaboration and technical cooperation.
"The shipping industry stands ready to move," Johannah Christensen, Managing Director & Head of Projects & Programmes, Global Maritime Forum (GMF) – Getting to Zero Coalition said.
Closing the Symposium, IMO Secretary-General Kitack Lim reflected on the topics of the symposium, which offered a chance for multiple stakeholders to share views on the sulphur 2020 limit which comes into effect on January 1, 2020, and the longer-term need to address climate change and decarbonize shipping.
"The topics of the last two days have a common element, which is essential to sustainable future shipping – and that is fuels," Lim said.
"The development and provision of viable alternative fuels cannot be solved by the shipping industry alone – but needs support from the wider maritime industry, such as oil industries, charterers and ports."
---
Read more:
Japan Embarks on Carbon-Free Fuel Combustion Engine Research
Interview: Hydrogen Is the Ideal Zero-Emissions Fuel