In pursuit of balanced import and export, North Sea Link to reduce capacity
Norway's Statnett has decided to reduce the maximum capacity on the 1,400 MW North Sea Link interconnector between Norway and the UK in order to make a balance for import and export.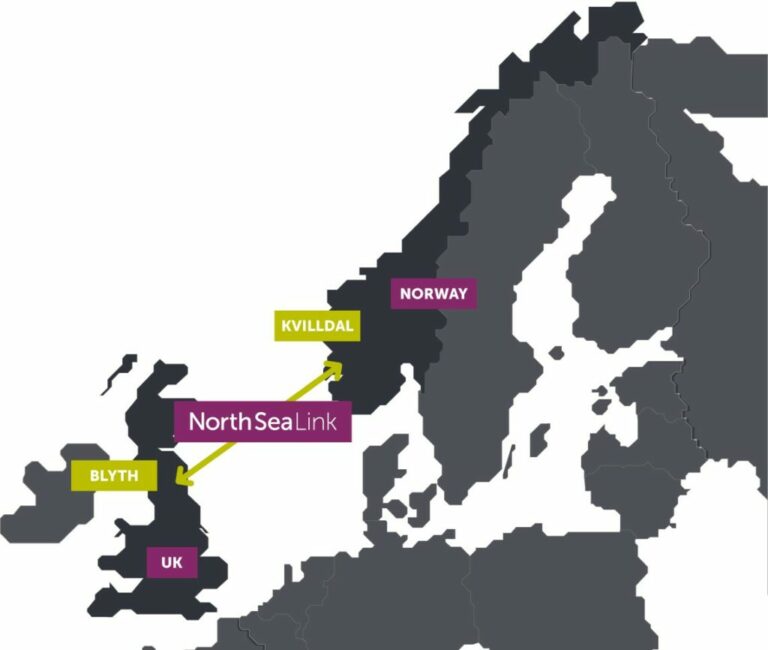 Capacity will be set to a maximum of 1,100 MW in both directions, from the installed capacity of 1,400 MW, and will be allocated on a daily basis based on grid conditions on both sides.
According to Statnett, limitations on the UK side have over time shown that the allocated capacity has been higher from Norway to the UK than from the UK to Norway.
"Exchange of electricity cross-border is important for Norway. That was especially underlined during the pressed situation in the Norwegian power supply during 2022, when hydro reservoirs in Southern Norway were running low," said Statnett CEO Hilde Tonne.
"To ensure optimal utilization of the interconnectors, a good balance between capacity for import and export is essential. To ensure this, we are now setting the capacity to equal that of our British partners."
Statnett is now working with the UK partner National Grid Ventures and UK system operator NG ESO to ensure a balanced set capacity over time.
The move comes following a recent letter from the Norwegian Ministry of Oil and Energy that specified that the Government License should be interpreted in a way that capacity should be set with an objective of balanced capacity in both directions over time.
"Cross-border cooperation is essential in the development of a fully renewable energy system. Such cooperation needs to be based on balance and symmetry. Our aim is to ensure maximum capacity on all connections, in order to facilitate optimal utilization of power resources. We are working closely with the UK system operator to make sure that solutions are put in place to facilitate this," Tonne stated.
North Sea Link runs between the Suldal municipality in Norway and the Newcastle area in England.
The 720-kilometer interconnector was completed in early June 2021 and on 18 June transmission between Norway and the UK was tested for the first time. The €1.6 billion project was commisioned on 1 October 2021.
Speaking about news from Norway, the Norwegian Ministry of Petroleum and Energy reported today that it had rejected the license application for the construction and operation of the 1.4 GW NorthConnect interconnector between Norway and the UK.
After an overall assessment, the ministry noted that there is no basis for granting a license to the project as it stands today.