Inter-array cable trenching underway at Neart na Gaoithe
Pre-lay trenching works have begun along a number of inter-array cable routes within the Neart na Gaoithe (NnG) offshore wind farm area, ahead of the installation of cables at a later date.
According to the project's notice to mariners, the Guardian vessel commenced the pre-trenching surveys on 12 August and will be joined by the Artemis cable tracker from 1 September.
From September, the Living Stone vessel with a ROV on board will begin trenching the inter-array cable routes.
Once complete and the routes are confirmed clear of any seabed obstructions, a ROV equipped with a jetting tool and mechanical cutting tool will be deployed for pre-lay trenching.
The ROV will be guided to the inter-array cable routes and commence cutting operations along the seabed.
The Artemis cable tracker will be used to complete the post trenching survey to monitor the trenching depth, while Libertas will be joining the survey and crew transfer operations from 10 September.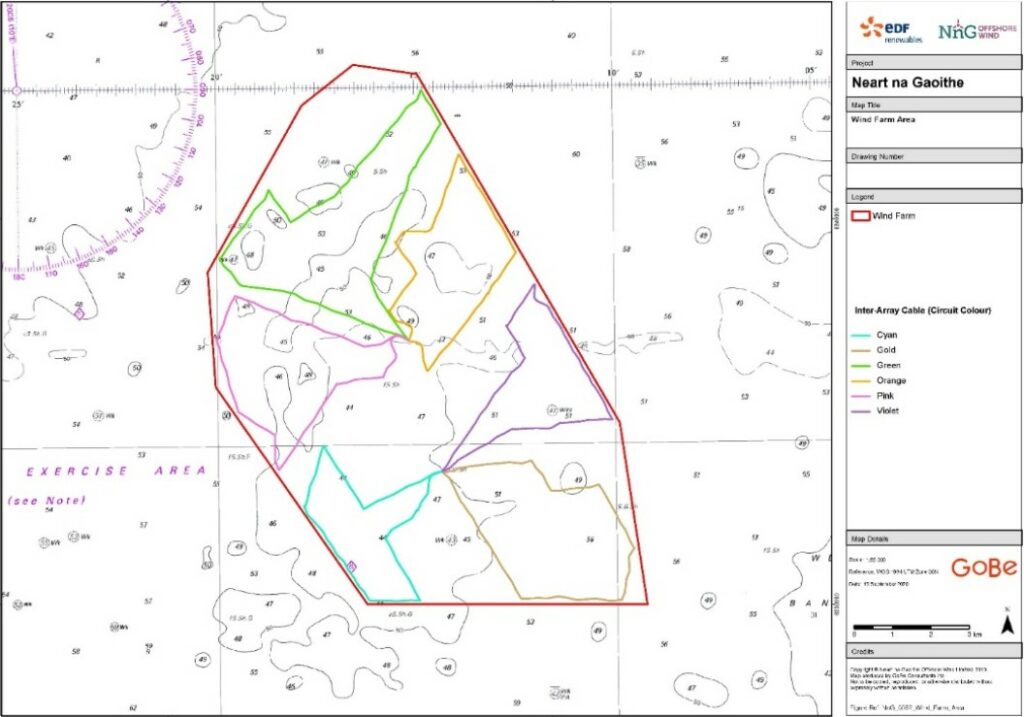 Neart na Gaoithe, located some 15 kilometers off the Fife coast in Scotland, will comprise 54 Siemens Gamesa 8 MW turbines.
The 450 MW project entered the offshore construction phase in August 2020, with full commissioning scheduled for 2023.