Jadestone hands in revised Montara drilling plan
Jadestone Energy has submitted a revised plan for the WHP and subsea fields ACL7 ACL8 drilling program in the Timor Sea to Australian offshore regulator NOPSEMA.
The Singaporean company plans to drill development well H6 in permit area AC/L7 in the Montara Field, with workovers of Skua-10 and Skua-11 within permit AC/L8 also included in the program.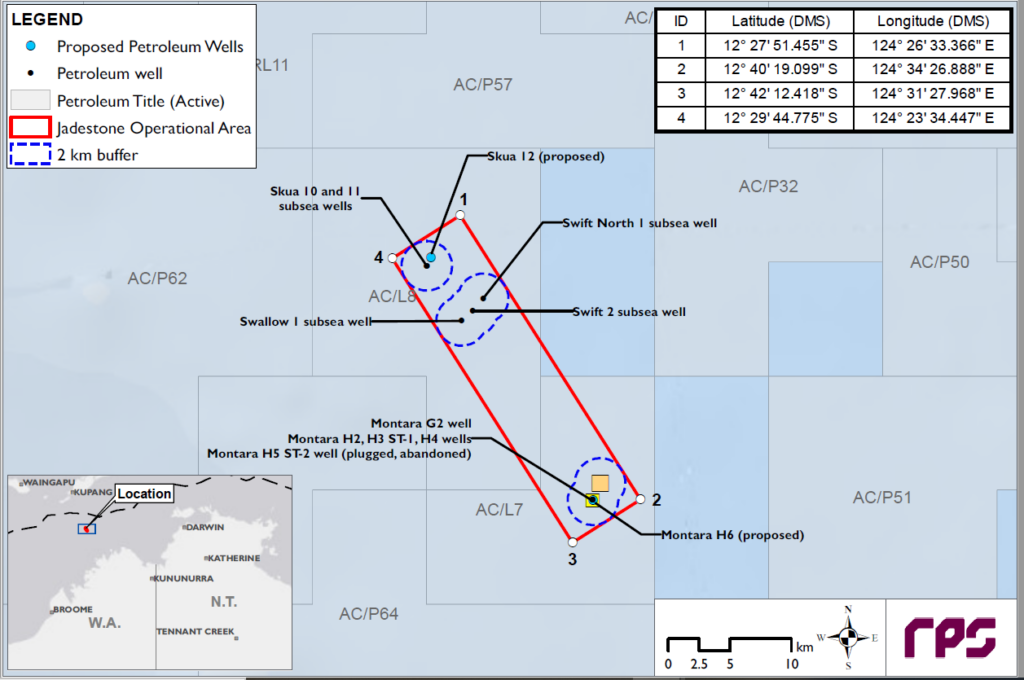 The plan, submitted on 18 August, is currently under assessement with NOPSEMA.
The Montara Field lies approximately 690 kilometers east of Darwin in a water depth of approximately 80 meters and 147 kilometers from Ashmore Reef in Commonwealth waters of the Timor Sea.
The workover plans for Skua-10 and Skua-11, and well design for H6 will be finalised in the Well Operations Management Plans (WOMP), subject to NOPSEMA approval.
The Skua-10 and Skua-11 workovers are estimated to take 21 and 31 days each, respectively, while drilling of the Montara H6 well is estimated to take 80 days.
The mobile offshore drilling unit (MODU) will be a jack up drilling MODU towed to the drilling sites by three support vessels that will operate out of Darwin.
The Skua-10/-11 site is over existing wells, while the H6 development well will be undertaken when the MODU is positioned alongside the Montara WHP. The MODU will cantilever the drill floor over the WHP to allow positioning the MODU's drill centre over the H6 slot.