Johan Sverdrup safety and electrical facilities need improvement, PSA says
The Petroleum Safety Authority (PSA) has found several improvement points during an audit of the Johan Sverdrup living quarters platform (LQ).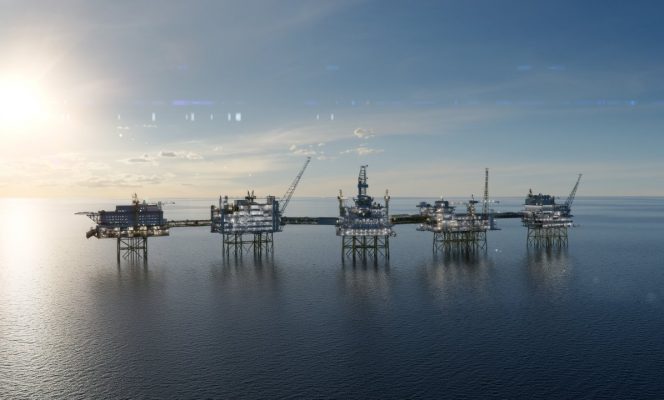 ---
PSA said on Thursday that the audit, conducted on January 24, looked at how operator Equinor managed safety systems and electrical facilities on the Johan Sverdrup LQ.
According to the safety body, the objective of the audit was to verify that Equinor's management and follow-up of safety systems and electrical facilities in connection with readying the LQ for operation complied with the authorities' requirements.
The audit involved a presentation of experiences and statuses of completion of systems and facilities, outstanding work and any plans for work that needs to be performed offshore.
The PSA added that there was work still outstanding on certain safety systems and electrical facilities.
During the audit, the safety watchdog identified two improvement points regarding deficiencies in the storage of safety equipment for switchrooms and deficient reviewing of reference documents in electrotechnical analyses.
PSA told Equinor to report on how the improvement points would be addressed by April 1, 2019.
Johan Sverdrup
The giant Johan Sverdrup oil field in the North Sea offshore Norway is being developed in two phases.
The first phase involves the establishment of a field center consisting of four platforms, including a utility and living quarters platform, a processing platform, a drilling platform, and a riser platform, three subsea installations for water injection, power from shore, export pipeline for oil (Mongstad) and gas (Kårstø).
The platforms will be interlinked by gangways. This phase is expected to start production in November 2019.
The second phase covers the development of another processing platform, modifications of the riser platform and the field center, five subsea templates, in addition to power from shore to the Utsira High in 2022. Production start expected in the fourth quarter of 2022.
In recent project news, Boka Vanguard, the world's largest heavy lift and transportation vessel, reached Norway last month after a two-month journey from South Korea carrying the Johan Sverdrup field processing platform topside.
Equinor is the operator of the Johan Sverdrup field with a 40.0267% interest, and its partners are Lundin Norway (22.6%), Petoro (17.36%), Aker BP (11.5733%), and Total (8.44%).
Related news
List of related news articles