LNG Easy to develop new LNG carrier designs
Singapore-based LNG Easy, a distributor and provider of LNG infrastructure, has reached a long-term mutually exclusive commercialisation agreement to develop new LNG carrier designs based on B type cargo containment system (CCS).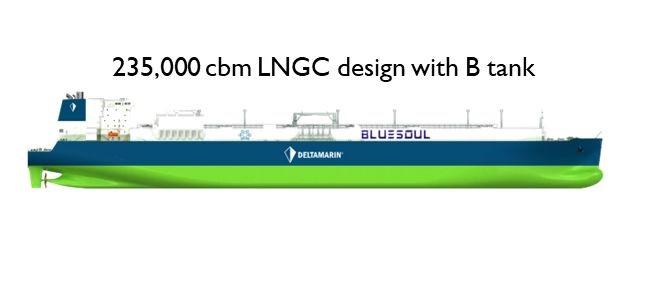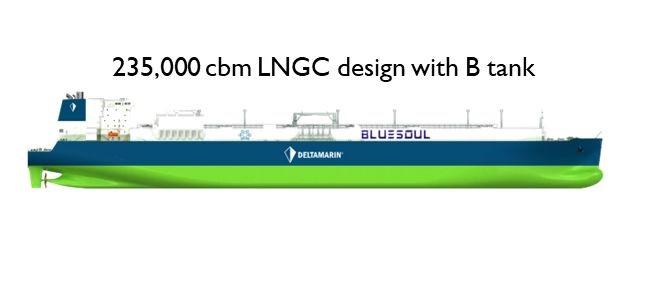 The company signed the agreement with Shangai-based marine environmental technology provider BlueSoul and Finnish ship designer Deltamarin.
As described, the new cargo containment system will be of a prismatic shape and free from sloshing concerns.
The construction and installation method for the cargo tanks will enable the shipbuilder to save an estimated 10-11 months in construction time, overcoming bottlenecks in skilled welders, drydock space, and outfitting quay and gantry-crane capacity, LNG Easy said.
Furthermore, the new designs will focus on bigger sizes which will offer FOB buyers or DES sellers for long-haul LNG trade a better economy of scale.
LNG Easy added that the ships built to these designs will be great spot traders/floaters as well as mother vessels for breakbulk / buildbulk operations through ship-to-ship transfer.
The vessels are capable of loading/unloading in any quantity and sail in partially loaded conditions, catering to the increasing trend of LNG commoditisation and gaining pace for LNG bunkering.
Follow Offshore Energy's Clean Fuel on social media: