Lundin boosts Rolvsnes discovery resources
Oil company Lundin Norway has boosted its Rolvsnes discovery resources, following successful completion of the appraisal well 16/1-28S and production test on the discovery located in the PL338C in the Norwegian North Sea.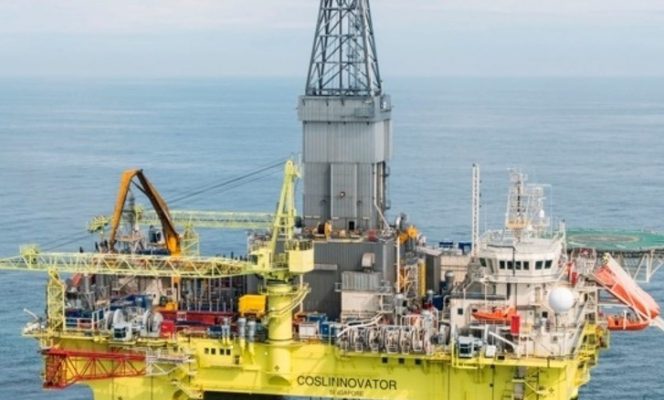 The appraisal well is located approximately 3 km from the Lundin Norway-operated Edvard Grieg platform and is the third well on the Rolvsnes oil discovery.
Lundin said on Monday that the main objective was to confirm commercial rates from a horizontal well drilled in fractured and weathered basement reservoirs, similar to those currently producing in the northern area of the Edvard Grieg field.
The well was drilled horizontally in the reservoir interval and encountered 2,500 meters of fractured and weathered basement. Extensive data acquisition and sampling have been carried out in the reservoir, including a 10 day production test with production logging and bottom hole fluid sampling. A maximum constrained production rate of 7,000 bopd was achieved, while the 5 day main flow period was held at a production rate of 4,200 bopd.
The company informed that the test results show good reservoir productivity and connection to a significant oil volume that benefits from aquifer pressure support, which are positive factors towards demonstrating commercial recovery at Rolvsnes.
Lundin also said that the test confirmed a completely new exploration concept on the shelf, showing that  oil and gas can be produced from fractured and weathered basement rocks.
Resource range increased
Following these positive well results, the gross resource range for the Rolvsnes discovery has been increased to between 14 and 78 MMboe from the previous range of between 3 to 16 MMboe. The long-term production behavior from this reservoir type needs to be understood better and options are being assessed to conduct an extended well test of the horizontal appraisal well.
Rolvsnes is considered a potential tie-back development to Edvard Grieg. The well was drilled by the COSL Innovator semi-submersible drilling rig and following completion of well suspension operations the rig went off hire.
Lundin Norway is the operator of PL338C with a 50 percent working interest. The partners are Lime Petroleum with 30 percent and OMV with 20 percent.
Lundin added that the positive well results at Rolvsnes de-risks the similar on-trend prospectivity on the adjacent PL815 license where an exploration well is being planned on the Goddo prospect in 2019. The combined Rolvsnes and Goddo prospective area is estimated to contain gross potential resources of more than 250 MMboe.
Lundin Norway is operator of PL815 with a40 percent working interest. The partners are Petoro, Lime Petroleum and Concedo with 20 percent each.
Alex Schneiter, President and CEO of Lundin Petroleum comments: "It is not often that a company is able to de-risk a new play concept in a jurisdiction like Norway, and with the results at Rolvsnes, I am encouraged by the significant potential of this weathered and fractured basement play on the Utsira High.
"The key element was to prove commercial production rates and significant connected oil volumes, and I am pleased to note that we have exceeded our expectations on both. We will now focus on understanding the full potential of the play and are planning for an extended well test and further exploration drilling. This result not only validates our organic growth strategy, but also highlights the continued upside in and around our Edvard Grieg facility."
Related news
List of related news articles