Manora partners strike new crude offtake deal (Thailand)
Joint venture partners in the Manora oil field offshore Thailand have signed a new offtake agreement regarding the marketing of crude from the field at a slightly improved price.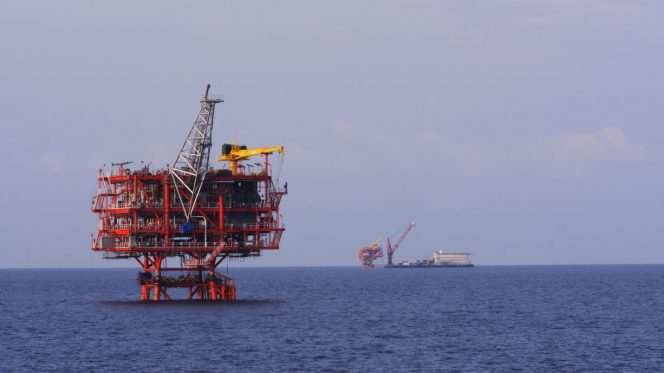 The Manora field is operated by Mubadala Petroleum with a 60% interest and Tap Oil as its partner with a 30% interest. The field started production in November 2014.
The development includes a wellhead processing platform and a floating storage and offloading (FSO) vessel. The oil is stored in the FSO and exported via shuttle tanker.
Tap Oil said on Friday that the agreement, with a slightly improved price premium to current arrangements, would take effect from January 1, 2019, and has a 12-month term.
Mubadala and Tap's wholly-owned subsidiary, Tap Energy Thailand, secured a crude offtake agreement with PTT Public Company Limited for domestic and PTT International Trading for international sales.
The deal is for 100 percent of the two seller's entitlements to Manora crude oil produced in 2019. Offtake will be up to a maximum at 300,000 barrels in each month of lifting at a price of Platts Dubai plus a premium in line with improved oil market conditions.
Chris Newton, Tap's executive chairman, said: "Manora's higher crude value reflects increasing market recognition for Manora crude and a structural change in the oil market being driven by the International Maritime Organization which will enforce a lower sulfur content cap on fuel for shipping by 2020. Manora's sweet low sulfur crude is in higher demand for blending purposes by customers in Asia."
The previous deal for the sale of Manora oil was signed in May last year with a start date on June 1, 2017.
It is worth reminding that Tap Oil identified 32 new leads in the G1/48 concession, which contains the Manora field. A preliminary evaluation, conducted by Discover Geoscience earlier this year, stated the new leads hold ~56 MMSTB of unrisked total Oil Initially In Place (OIIP) net to Tap Oil.
Related news
List of related news articles