Module fabrication program completed for Canada's first LNG export facility
Shell-led LNG Canada project in Kitimat, British Columbia, Canada, has marked the completion of a critical phase in the construction of a large terminal for the liquefaction, storage and loading of LNG with the arrival of the last module by ship from its fabrication yard in Zhuhai, China.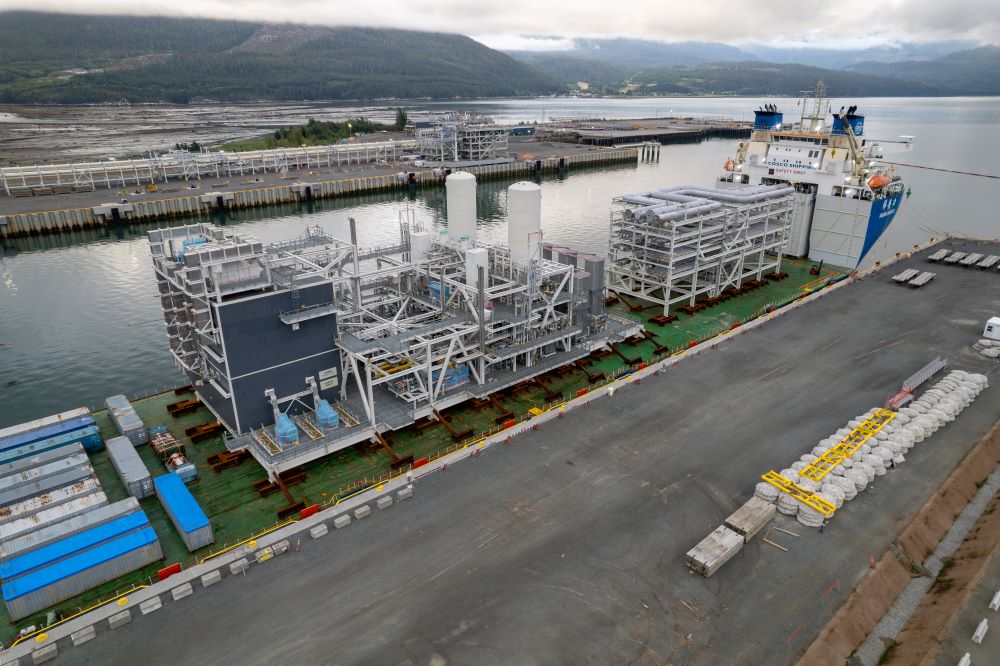 Flour Corporation, which is delivering multiple aspects of the LNG Canada project, said the last module arrived on 17 July, completing the module fabrication program for the project.
Flour, along with its joint venture partner JGC Corporation, is delivering engineering, procurement, fabrication and delivery of modules, and construction of the project's infrastructure and utilities, marine structures and LNG storage tank.
The first major module, measuring 145 feet tall and weighing more than 5,000 tons was received in March 2022. Overall, a total of 215 modules of varying sizes have been received and are being set at the project site, the company said.
"Fluor's role on the LNG Canada Project underscores our commitment to delivering complex energy and chemicals projects for our clients around the world," commented Jim Breuer, group president of Fluor's Energy Solutions business. "Liquified natural gas is essential to the energy transition as it displaces higher carbon forms of energy. We are proud to build Canada's first large LNG export facility, which will support global energy security."
"Completing the module fabrication program is a major achievement for the LNG Canada project," added Pierre Bechelany, president of Fluor's LNG business. "This accomplishment highlights the success of the innovative approach of modular construction, which has enabled us to advance construction activities on-site while working with local communities, a skilled local workforce, and limiting environmental impacts."
LNG Canada is a joint venture between Shell, Petronas, PetroChina, Mitsubishi Corporation and Korea Gas Corporation. As presented recently in the company's mid-year update,the project is close to 85% complete overall.
When completed, the facility will consist of a natural gas receiving and LNG production unit, a marine terminal with the capacity to accommodate two LNG carriers, a tugboat dock, and LNG loading lines. It will also include LNG processing units, storage tanks, a rail yard, a water treatment facility, and flare stacks.
Its production capacity is planned at 14 million tonnes per annum (mtpa) from the first two trains, with the potential to expand to four trains in the future. The first shipment of LNG is scheduled for mid-decade.
Follow Offshore Energy's Clean Fuel: