MOL eyes commercialization of ocean thermal energy conversion by 2026
Japanese shipping major Mitsui O.S.K. Lines (MOL) revealed today that it is working on an Ocean Thermal Energy Conversion (OTEC) demonstration project using deep ocean water on Kume Island, Okinawa Prefecture.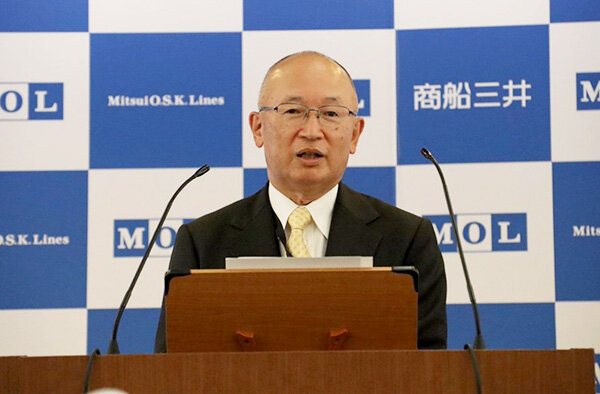 The company said that the project is being implemented together with Xenesys, Inc. and Saga University and that it has been selected by Japan's Ministry of the Environment for the "FY2022 Technology Development and Demonstration Project for Regional Symbiosis and Cross-Sectoral Carbon Neutrality".
Since April 2022, MOL, along with Saga University and Kumejima Town, has participated in the operation of the only Ocean Thermal Energy Conversion Demonstration Test Facility, which is maintained and managed by Xenesys, and accumulated OTEC operation know-how.
The aim is to achieve the world's first commercialization of OTEC on a 1 MW scale by around 2026, MOL said.
The demonstration project includes manufacturing large, parallel-type titanium heat exchangers equivalent to 200 kW of power generation and verifying their performance from FY2022 to FY2024, aiming to establish large-scale heat recovery technology from seawater for the commercialization of OTEC.
OTEC uses the temperature difference between warm water in the surface layer and cold water in the deep sea to generate electricity. Deep ocean water is pumped up from a depth of 600m or more and the energy is extracted from the temperature difference between the deep ocean water and the surface ocean water. Since OTEC is not greatly affected by weather conditions, it is capable of stable power generation 24 hours a day, ensuring stable and predictable power output.
Another benefit of OTEC that is drawing attention is that even after deep ocean water is used for power generation, the water quality is unchanged, and the temperature is still low enough to be used for secondary purposes such as fisheries, agriculture, and air conditioning, MOL said.
"Although research has been conducted in Japan, Hawaii, South Korea, and the Republic of Nauru, commercialization of this power source has not yet been achieved," the company pointed out.
"MOL aims to quickly commercialize OTEC power generation in Japan and overseas through the operation of the Ocean Thermal Energy Conversion Demonstration Test Facility owned by Okinawa Prefecture, the verification research of feasibility and dissemination of OTEC in Mauritius, and this demonstration project, utilizing the knowledge and expertise it has accumulated through its offshore business and supply chain network."