MOL, KDDI to trial Starlink on ferries, cruise ship and coastal RoRo vessel
Japanese shipping major Mitsui O.S.K. Lines (MOL) and KDDI Corporation have partnered to trial satellite broadband Starlink onboard a MOL Group-operated cruise ship, ferries, and a coastal RoRo vessel aimed at enhancing the communication environment aboard ships.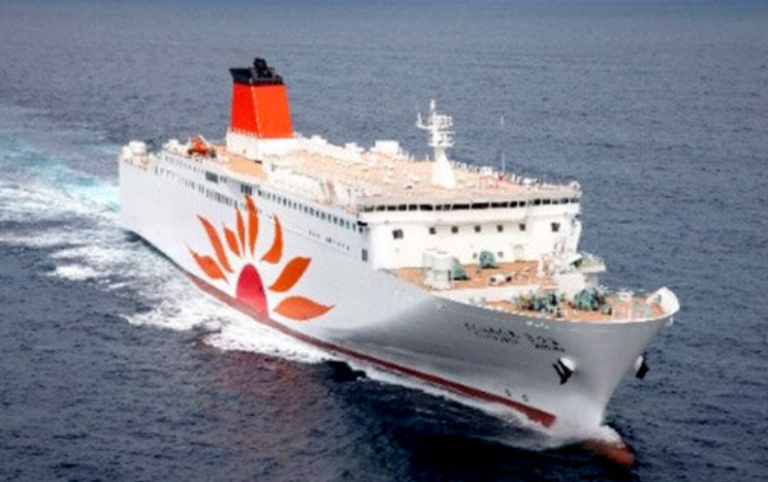 As explained, Starlink enables a communication environment with a maximum download speed of 220 Mbps during the voyage and contributes to High-speed Communication and Safe Navigation for Crewmembers and Passengers.
At sea, signals from far-off base stations are weak, making it difficult to use ordinary high-speed cell phone communications. Conventionally, satellite communication services using geostationary orbiting satellites have been utilized, but the increasing volume of information and data presents challenges for real-time ship-to-shore communication.
Specifically, the trial will evaluate the system from both technical and economic standpoints, and MOL Group plans to introduce the system from autumn 2023 onwards, depending on the situation and schedule of each ship.
In this trial, a total of four shipswill participate, including cruise ship Nippon Maru operated by MOL Cruises, ferry Sunflower Sapporo and RoRo vessel Musashi Maru operated by MOL Ferry, and ferry Sunflower Satsuma operated by Ferry Sunflower. They will be equipped with the Starlink Business communication service for maritime use.
Furthermore, the initial trial will be conducted with crewmembers and employees, and based on the results, the companies will discuss expanding the use of the trial to passengers onboard.
For ocean shipping companies that operate ships at sea, improving the quality of ship safety management is an important initiative to ensure safe navigation.
Improving the onboard communication environment is critical to more effectively sharing systems and data related to ship operations with land-based staff in real time, according to MOL.
MOL Group has already conducted trials on ocean-going ships and confirmed an improvement in communication speed of up to 50 times compared to existing communication facilities