MPA Singapore, partners to assign $90 million for maritime decarbonization center
The Maritime and Port Authority of Singapore (MPA) has signed a memorandum of cooperation (MoC) with industry heavyweights to establish a fund for a maritime decarbonization center in Singapore.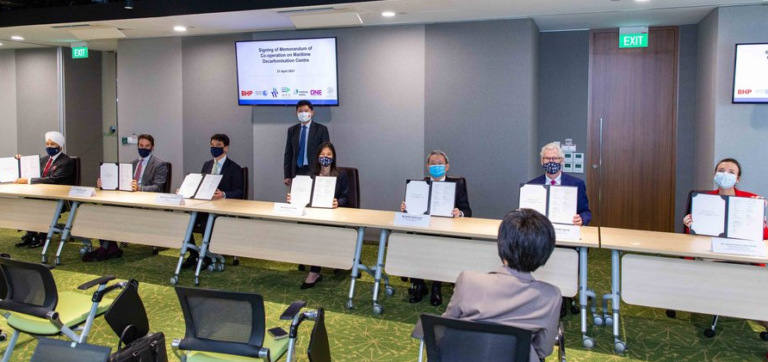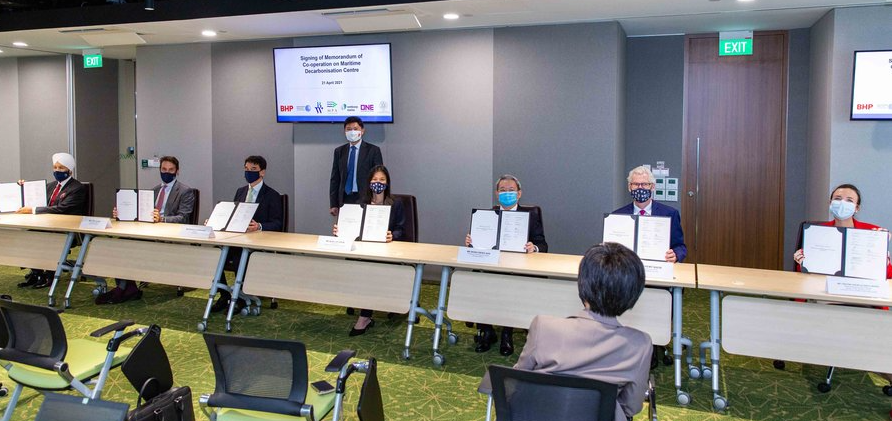 The deal was signed with BW Group, Sembcorp Marine, Eastern Pacific Shipping, Ocean Network Express, Foundation Det Norske Veritas, and BHP.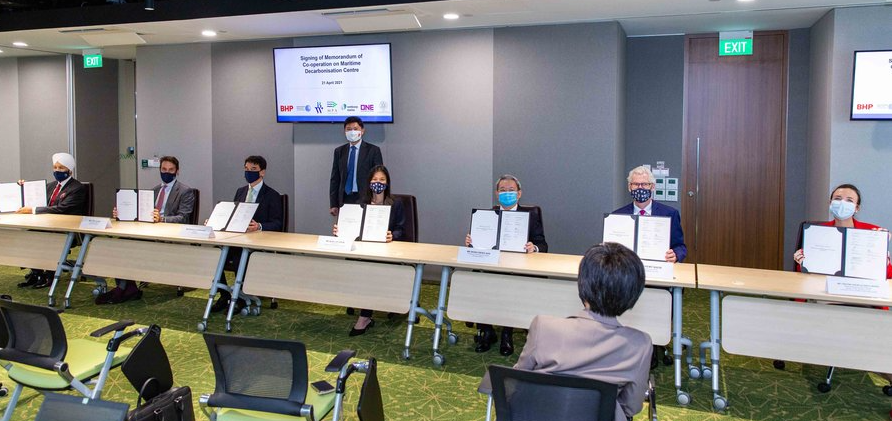 Under the MoC, each private sector partner will contribute S$10 million to support the establishment of the centre, while MPA will add S$60 million, bringing the fund to a total of S$120 million ($90.3 million). 
The fund will support maritime-decarbonisation-related research and technology development projects and collaborate with higher learning and research institutes. 
"Maritime decarbonisation is a global challenge requiring a collective responsibility from all stakeholders involved. It is crucial to have strong public-private sector partnerships," Quah Ley Hoon, Chief Executive of MPA, said.
"The agreements signed today are two initial steps, which we hope will catalyse a larger, much needed momentum to make international shipping more sustainable."
"The formation of a maritime decarbonization center is a major milestone, combining forces of both public and private industry players. It proves that the sector is willing to band together and take ownership of environmental preservation for future generations," Cyril Ducau, Chief Executive Officer, Eastern Pacific Shipping, added.
MPA has also signed a memorandum of understanding (MoU) with Singapore-headquartered investment company, Temasek, to explore collaborations related to decarbonization of port operations, development, and use of low-carbon and/or alternative marine energy sources and decarbonization of the other parts of the global and regional maritime supply chain.
"This MPA-Temasek agreement paves the way for joint efforts aimed at reducing carbon emissions across port operations, maritime supply chains and shipping, including new potential low- or no-carbon fuels for ships," Juliet Teo, Head of Transportation and Logistics at Temasek, said.
Temasek has joined the industry drive to become a net-zero carbon emissions company by 2050 by investing in catalyzing new solutions to today's carbon challenges.
"By combining our expertise, experience and global networks, both within and beyond the maritime eco-system, we hope to bring capabilities to this task that will make a difference," she noted.
IAP Recommendations
The two cooperation deals are being announced on the back of the recommendations issued today by the International Advisory Panel on Maritime Decarbonisation (IAP) formed in July 2020 by the Singapore Maritime Foundation (SMF).
The IAP has identified nine pathways to maritime decarbonisation, including policy options to accelerate the transition and ways in which Maritime Singapore can support the industry's decarbonisation.
These include:
shaping Greenhouse Gas (GHG) measures to ensure that actions have a real and lasting positive impact;
setting standards for operational, technical and safety factors;
piloting innovations in the technical, operational and digital sphere;
building selective infrastructure to support these innovations;
deploying incentives at national, regional or global level, combined with private capital initiatives, to implement solutions for vessel efficiency and new fuels; and
connecting global stakeholders to share knowledge and implement actions.
 To achieve this vision, the IAP has recommended focusing on harmonizing standards, implementing new solutions, financing projects, and collaborating with partners.
Some of the most significant projects identified by the IAP can be found here.