New Jersey outfit kicks off construction of 9MW floating solar array
NJR Clean Energy Ventures (CEV), the renewable energy subsidiary of New Jersey Resources, has started the construction of an 8.9MW floating solar power plant in Millburn in New Jersey.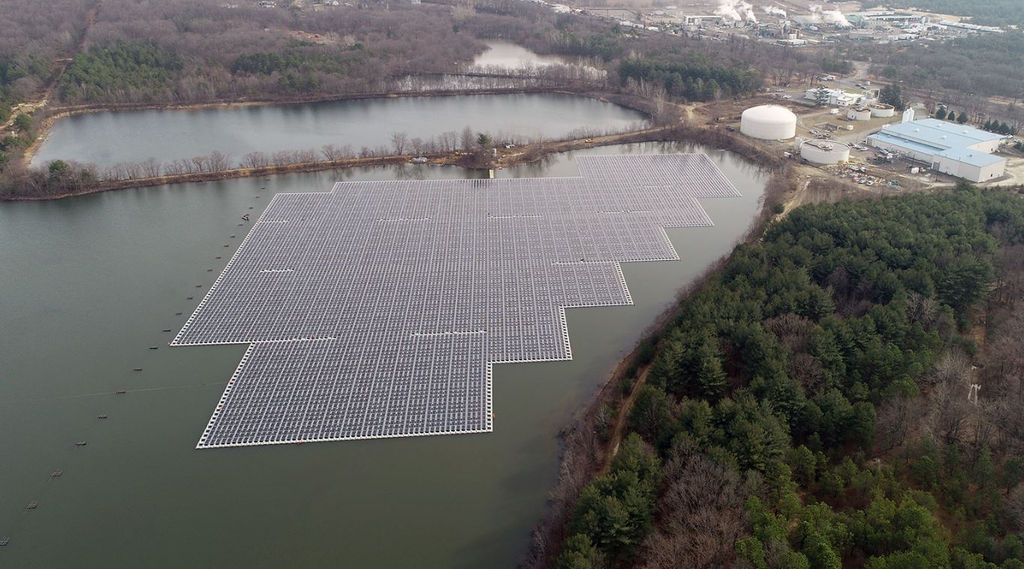 Once complete, the installation will be the largest floating solar array in the United States, CEV claims.
Using an innovative floating racking system, the company plans to install 16,510 solar panels on a reservoir located at the New Jersey American Water Canoe Brook Water Treatment Plant.
The clean power generated by the array will provide approximately 95% of the facility's annual power needs through a power purchase agreement with CEV, the company said, adding that the installation is expected to be fully operational in the fall of 2022.
Steve Westhoven, president and CEO of New Jersey Resources, said: "Floating solar technology creates new opportunities for bodies of water to be a home for large-scale renewable energy generation and bring the benefits of clean energy to even more customers.
"As a leader in New Jersey's solar marketplace, we look forward to working with New Jersey American Water to support their power needs and advance the state's clean energy and climate goals." 
Mark McDonough, president of New Jersey American Water, added: "As the state's largest water and wastewater utility company, it is essential for us to be good stewards of the environment by operating efficiently and in a manner that helps protect our natural resources.
"This initiative provides a meaningful reduction of traditional energy use that benefits the environment, as well as our customers through limited capital expense and reduced power costs."
The Canoe Brook project was developed by Solar Renewable Energy (SRE), with RETTEW providing engineering, procurement and construction services. CEV acquired the fully permitted and approved project in the first quarter of fiscal 2022.
Floating solar projects offer a solution to the challenge of finding suitable locations to accommodate large scale commercial solar installations.
Floating solar panels can also help reduce evaporation and algae growth, which protects the water source and benefits the environment. Additionally, water provides a cooling effect on the arrays, which helps the panels operate more efficiently.
Canoe Brook will be the second floating solar project in CEV's portfolio. The first, a 4.4MW array located in Sayreville, also in New Jersey, was also developed by SRE, and then added to CEV's portfolio in 2020.
Once complete, Canoe Brook will add an additional 8.9MW of installed capacity to CEV's existing operating portfolio consisting of nearly 370mW and capable of producing enough clean energy to power over 58,000 homes annually.
---
Follow Offshore Energy – Marine Energy
---