New oilfields project comes online off China with carbon capture thrown into the mix
China's oil and gas player CNOOC Limited has kicked off production from a joint development project located in the Eastern South China Sea. This is the fifth project off China that the firm has brought on stream since September. This project is also seen as an "important" step towards the offshore oilfields' transition to a low-carbon future.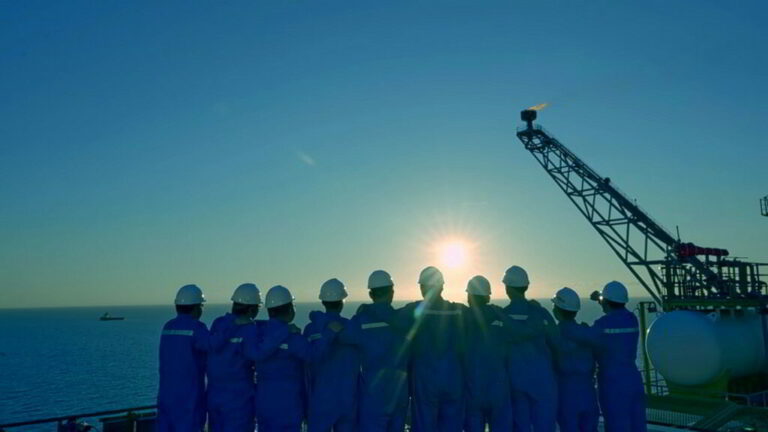 CNOOC disclosed on Tuesday the start of production from the Enping 15-1/10-2/15-2/20-4 oilfields joint development project, located in the Eastern South China Sea, in an average water depth of around 90 metres. The firm holds 100 per cent interest in this project and acts as the operator.
The Chinese giant explains that the main production facilities for the project include two drilling production platforms and one unmanned wellhead platform. In addition, the project is expected to entail the commissioning of 48 production wells. The peak production of approximately 35,500 barrels of crude oil per day is anticipated to be achieved in 2024.
Furthermore, the Enping 15-1/10-2/15-2/20-4 oilfields joint development project employs – what the company describes as – "the first newly built unmanned platform in the Eastern South China Sea," which is equipped with the function of remote production under typhoon mode.
Additionally, one carbon dioxide gas injection well has been incorporated into the project for the reinjection and storage of carbon dioxide produced by the oilfields. CNOOC highlights that this is "the first offshore carbon capture and storage (CCS) demonstration project in China."
Zhou Xinhuai, CEO of CNOOC, remarked: "The commissioning of Enping 15-1/10-2/15-2/20-4 oilfields joint development project marks a breakthrough for the construction of unmanned, less-manned and intelligentised offshore oilfields in China. And it is an important achievement of the green and low-carbon transition of offshore oilfields.
"In the future, CNOOC Limited will further enhance its capability of independent innovation, to increase oil and gas reserves and production, to accelerate the research and application of advanced technologies in energy conservation and emission reduction, thereby to contribute greater value to the high-quality sustainable development of the company."
This project comes on stream only weeks after CNNOC started production from a gas development project in the Bohai Sea, which in turn took place two months after the company started production from two gas projects in the South China Sea and one oilfield development in the Bohai Sea.
These developments are in line with the company's 2022 Business Strategy and Development Plan, regarding plans to increase oil and gas production in the next three years.
The Chinese player is also working on projects related to the energy transition. To this end, CNOOC and ConocoPhillips China (COPC) announced in November 2022 the beginning of the Penglai Offshore Windfarm Pilot Project. This project will harness wind energy to power the Penglai oilfield off China.