Nigeria LNG, NCDMB sign Train 7 in-country development plan
The Nigerian Content Development and Monitoring Board (NCDMB) and the Nigeria LNG Limited (NLNG) have signed a plan to increase local content in the NLNG Train 7 project.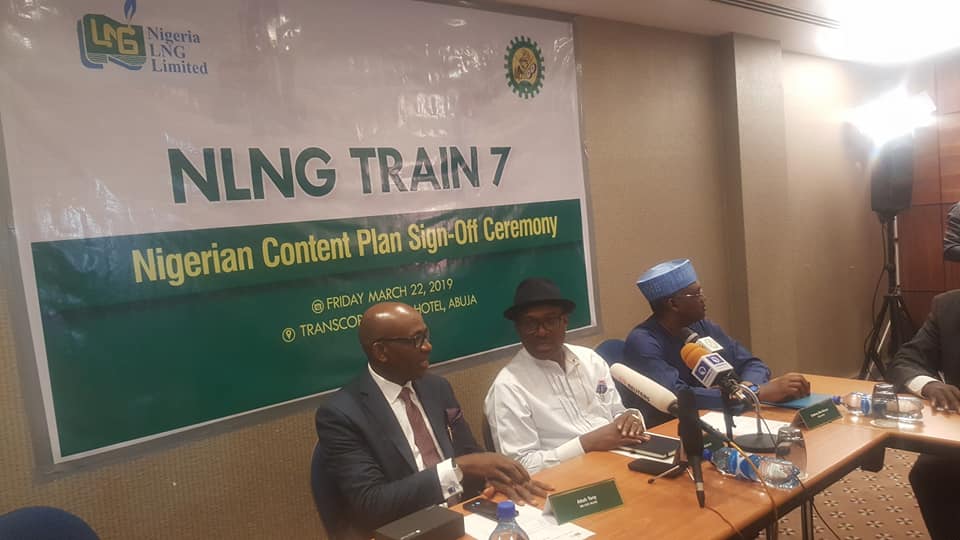 The Train 7 project is expected to expand NLNG's production capacity by 35 percent from 22 million tonnes per annum (mtpa) to 30 mtpa.
At peak construction, the Train 7 project is projected to provide direct, indirect, and induced employment for over 10,000 persons, NCDMB noted in its statement.
The plan provides for 100 percent of engineering of all non-cryogenic areas in-country. The total in-country engineering man hours is set at 55 percent, which exceeds the minimum level stipulated in the Nigerian Oil and Gas Industry Content Development Act, in line with the company's resolve to push beyond the boundary of limitations.
NCDMB's executive secretary Wabote said that the Train-7 scope would deliver 100 percent in-country fabrication of the condensate stabilization unit, pipe-racks, flare system, and non-cryogenic vessels along with civil works on roads, piling, and jetties.
He added, "there will be 100 percent local procurement of all LV cables and HV cables, all non-cryogenic valves, protective coatings, and all sacrifice anodes. Seventy percent of all non-cryogenic pumps and control valves will be assembled in-country."
The increased number of NLNG trains will also provide huge business opportunities for local businesses to build capabilities in the maintenance of LNG plants, especially in the area of cryogenics, the statement reads.
According to NLNG's managing director, Tony Attah, the full value network of the Train 7 project is about $12 billion, including the net cost of the project, estimated in the region of $4 to $5 billion and a similar additional spend at its operational base in Bonny and an additional $5 to $6 billion in upstream development.
"NLNG shareholders are primed to take the final investment decision (FID) for the project before the end of the fourth quarter 2019," he added.
In July last year, NLNG awarded the contracts for the front-end engineering design (FEED) for the seventh train at the Bonny Island liquefied natural gas facility to two consortia. The consortia, B7 JV Consortium comprising American company KBR, UK-based TechnipFMC and Japan Gas Corporation (JGC) and SCD JV Consortium, made up of Saipem of Italy, Japan's Chiyoda and Daewoo of South Korea.
NLNG is owned by four shareholders, namely, the Federal Government of Nigeria, represented by NNPC (49 percent), Shell (25.6 percent), Total (15 percent), and Eni (10.4 percent).