Nigeria: Total to make Ikike FID 'in the coming months'
French oil major Total is reportedly working on sanctioning the development of its Ikike project in Nigeria.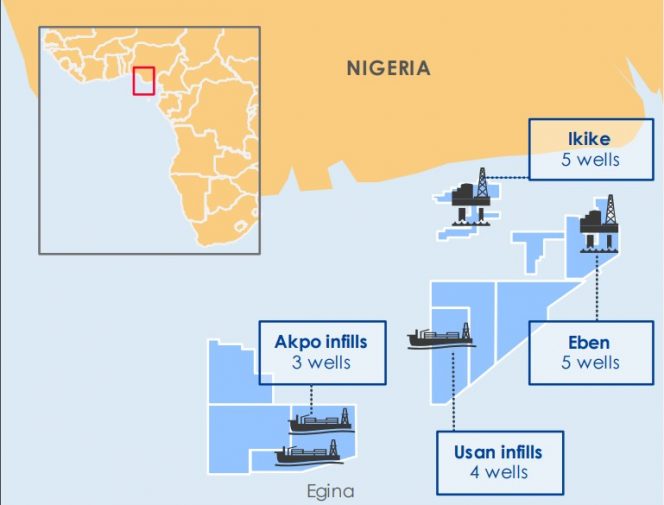 Reuters has reported this week that the oil company's CEO Patrick Pouyanne said at a conference that the offshore project would be approved "in the coming months."
The story of Ikike sanction has been reactivated almost exactly a year after Nigerian media in January 2018 said Total had been preparing to make the FID of the project.
The Ikike field is located in the OML 99 license offshore Nigeria, with Total being the operator with a 40 percent stake. The project is expected to be developed as a tie-back to Amenam (5 wells) platform.
According to previous reports production start from Ikike was to be expected in 2020, however, these reports were based on a potential Final Investment Decision in 2018, which did not happen.
The field is estimated to hold reserves of 70 million barrels of oil equivalent. Once in production, the field is expected to produce 45.000 barrels a day.
The Ikike news comes as Total this month announced the startup of oil production from its flagship Egina project offshore Nigeria which will produce 200,000 barrels a day.
The Floating Production Storage and Offloading (FPSO) unit used to develop the giant Egina field is the largest one Total has ever built, weighing close to 220,000 metric tons and measuring 330 meters long by 60 meters wide.
Worth noting, apart from Ikike, Total is working on making final investment decisions for three more offshore projects in Nigeria – Owowo, Bonga South West, and Preowei, with the latter being operated by the French company. All the three FIDs are expected to be made by 2020, with first oil from Preowei scheduled for 2022.
Total plans to use the Egina FPSO for the Preowei project which contains over 100 million barrels of oil equivalent.
Offshore Energy Today Staff