Norne FPSO to stay in operation until end of 2036 (Norway)
Norwegian oil company Equinor has received consent from the Petroleum Safety Authority (PSA) to extend the operation of the Norne FPSO and associated facilities until the end of 2036.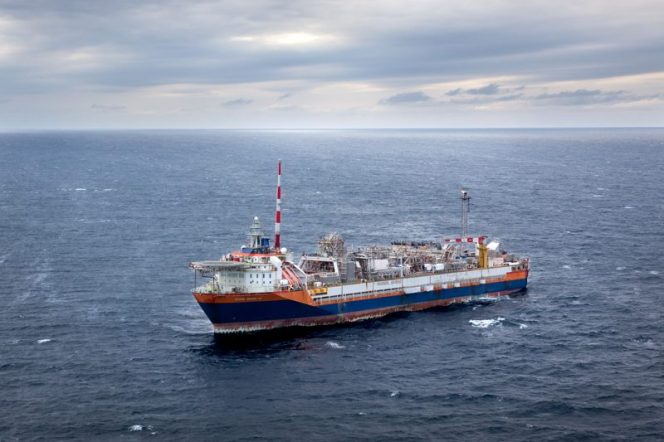 ---
The PSA said that the consent extends the operation of the Norne floating production storage and offloading (FPSO) and associated facilities until December 31, 2036.
The safety body added that the application covered the operation of the Norne FPSO, operation of associated facilities for Norne, Urd, and Skuld fields, well operations, maintenance, and modifications and projects.
"The consent has been granted based on Equinor's documentation of assessments that conclude that the facility can continue to be operated prudently in compliance with regulatory requirements," the PSA stated.
It is worth noting that Equinor's latest oil discovery on the field doubled Norne reserves. The company announced in October that the appraisal well of the Cape Vulture discovery from 2017 confirmed a volume potential of 50-70 million recoverable barrels of oil.
Norne field
Equinor is the operator of the Norne field, which is in production license 128 in the Norwegian Sea, around 300 kilometers west of Sandnessjøen and 200 kilometers from the Helgeland coast.
Norne lies in a license which was awarded in 1986 and embraces blocks 6608/10 and 6608/11. Located 85 kilometers from Heidrun, this area has a water depth of 380 meters.
The field has been developed with an FPSO tied to subsea templates and began production on November 6, 1997. The Alve, Urd, Skuld, and Marulk fields are also tied to the Norne FPSO.
Flexible risers carry the wellstream to the ship, which rotates around a cylindrical turret moored to the seabed. Risers and umbilicals are also connected to the turret. The ship has a processing plant on deck and storage tanks for stabilized oil.
Gas has been exported from Norne since February 2001. It is transported through the Norne Gas Export Pipeline and the Asgard transport trunkline via Karstø north of Stavanger to continental Europe.