Norwegian safety watchdog finds irregularities during Martin Linge audit
Norwegian offshore safety watchdog, the Petroleum Safety Authority (PSA), has found irregularities during an audit of Equinor's Martin Linge production unit (PU) project.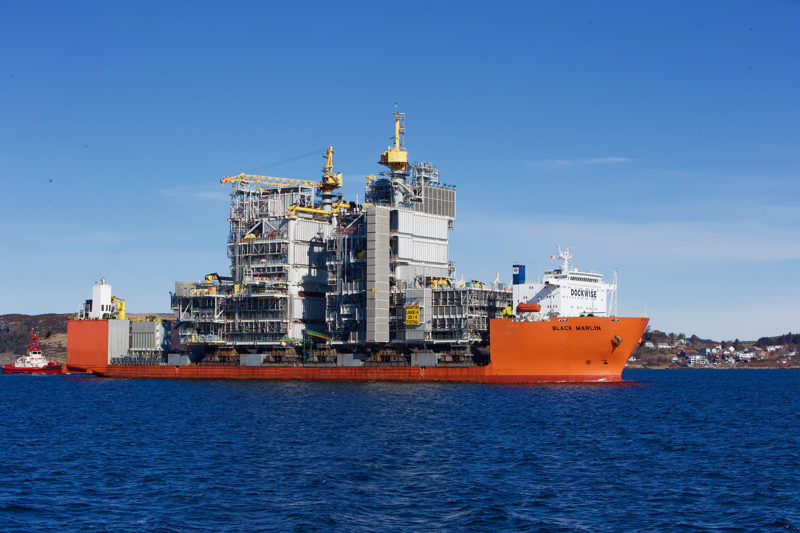 The PSA said on Monday that it audited Equinor's materials handling, emergency preparedness, and the working environment in preparations for the operation of the PU project.
The objective of the audit, which took place on June 4-5, was to verify that the conditions on the Martin Linge PU comply with applicable requirements for materials handling, emergency preparedness and the working environment.
The PSA also wanted to verify that the organization was adequately prepared and ready for completion, start-up, and operation of the facilities.
As for the results, the safety regulator found eight non-conformities in connection with procedures for crane and lifting operations, training and instruction of personnel assigned to crane and lifting operations, the arrangement of lifting operations, and protective structures for lifting operations around several cargo decks.
Also, the PSA found non-conformities related to arrangements for battery handling, assessment of suitable locations for siting scaffolding stores, signage and marking as well as obstacles in evacuation routes.
Five improvement points were identified as well regarding access, assessment of health risks, work arrangements, requirements for working environment competence, and panel for water cannon management.
Equinor was given a deadline of July 16 to report on how the non-conformities and improvement points would be addressed.
It is worth mentioning that the PSA gave Equinor the consent to use parts of the Martin Linge platform last week. Parts of Martin Linge, currently under development, can now be used during connection, completion, and preparations for start-up.
The consent applies to the use of Martin Linge A with living quarters, helideck, and other parts of the platform that will be used for connection and start-up work.
Martin Linge
Martin Linge is an oil and gas field west of the Oseberg field in the North Sea. The field development concept includes an integrated wellhead, production and accommodation platform with a jacket, in addition to an oil storage vessel.
When the field comes on stream, the gas will flow through a new pipeline connecting the field to the existing pipeline to St. Fergus in Scotland. The oil will be processed on the storage vessel and transported from the field in shuttle tankers. The current operator expects the start of production in the first half of 2019.