NOTICE FOR TENDER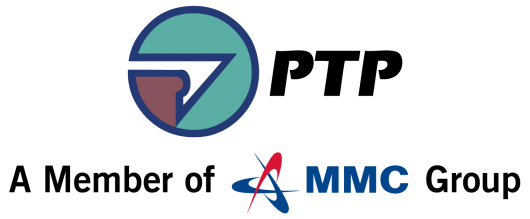 Port of Tanjung Pelepas Sdn Bhd (328719-K) is a large transhipment container terminal operating in Malaysia. The current port offers 14 berths totalling 5.04km of linear wharf length and associated container stacking yard area. PTP wishes to invite qualified and experienced contractors with the proven expertise to participate in the following tender exercise.
CONTRACT FOR THE DREDGING DEEPENING OF NAVIGATION CHANNEL AT
PELABUHAN TANJUNG PELEPAS (PTP)
PROJECT OVERVIEW
At the current channel depth, bigger vessels with the draft exceeding -16.4m will be subject to tidal restrictions to navigate in and out of the Port. The deepening of the access channel is therefore vital to enable PTP to serve the latest generation of Triple E class vessels and maintain its attractiveness. Therefore, PTP intends to dredge the channel depth up to -18.5m.
SCOPE OF WORK
The scope of works to be carried out includes the following:
• Within a 3-month timeframe, the dredging works are expected to be completed
• The dredging works comprise of navigation channel and berth frontage
• The works will include environmental management as well as liaison with local authorities
REQUIREMENTS
Applicants with relevant experience in capital dredging, or similar works with a minimum value of RM 35 Million in a single contract executed in the last 5 years, are invited to participate. The applicants should at a minimum satisfy the following pre-qualification requirements:
Local applicants shall be registered with Suruhanjaya Syarikat Malaysia (SSM)
Foreign applicants shall have their company registered within their respective country and be able to provide all registration certificates
Applicants shall have sufficient revenue and financial capacity to carry out the related project
Applicants shall not be involved in any litigation or have any disputes issued against the company and / or its directors
Applicants shall have a proven high quality track record on safety performance
The applicants shall own or obtain exclusive availability from the owner of specialised equipment
TENDER
Applicants who are interested to participate in this tender are required to complete the acknowledgement form available at our website: http://www.ptp.com.my and submit to the General Manager of Procurement & Tender Secretariat at the following email address

[email protected]

before 3.00 pm on Friday, 12th April 2019
An Invitation to Bid (ITB) will be issued to applicants who have returned their acknowledgement form accordingly
The Date of the Tender Briefing will be informed in the ITB letter and applicants are COMPULSORY to attend the tender briefing
Disclosure: This tender announcement is paid for and produced by the Port of Tanjung Pelepas Sdn Bhd and does not necessarily reflect the views of World Maritime News.