NPCC picks Wärtsilä's tech to optimize fleet performance
Finnish technology company Wärtsilä has signed a five-year optimised maintenance agreement with National Petroleum Construction Company (NPCC), a subsidiary of National Marine Dredging Group (NMDC Group).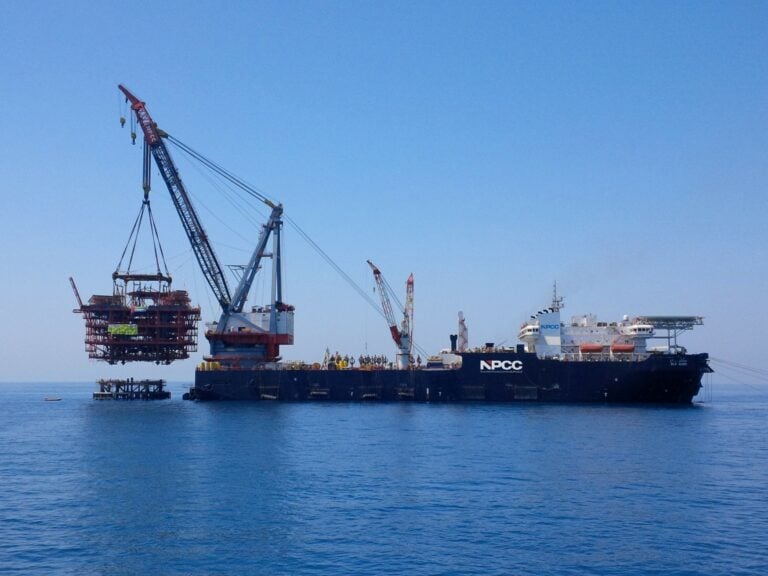 As disclosed, the agreement covers seven vessels in the NPCC fleet and is designed to maximise operational uptime. It will also provide flexibility in maintenance scheduling.
Specifically, the agreement includes data-driven dynamic maintenance planning and remote operational support, including Wärtsilä's Expert Insight service.
According to the company, Expert Insight provides predictive maintenance support by combining artificial intelligence (AI) and diagnostics with Wärtsilä's in-house knowledge to identify anomalous behaviour in a ship's machinery.
By identifying potential failures and delivering early indications of equipment deterioration, specialists at Wärtsilä Expertise Centres can remotely provide proactive recommendations for preventing issues from occurring, the firm explained.
"Increasing availability and reducing operational risks is a priority for our company, and this agreement with Wärtsilä will help us maximize our fleet's potential," Ahmed Al Dhaheri, CEO of NPCC said.
"This agreement is a renewal to a five-year agreement we have had for five of the ships, and we are proud to extend this agreement and add two more ships to the scope. This new Optimised Maintenance agreement is tailored to meet the specific needs of NPCC and targets to deliver services and solutions that improve availability and optimise efficiency of the vessels – thus reducing carbon footprint," stated Henrik Wilhelms, Director Agreement Sales at Wärtsilä.