NPD to acquire seismic data in the western Norwegian Sea
The Norwegian Petroleum Directorate (NPD) will conduct a data acquisition expedition over the Mohns Ridge in the western Norwegian Sea.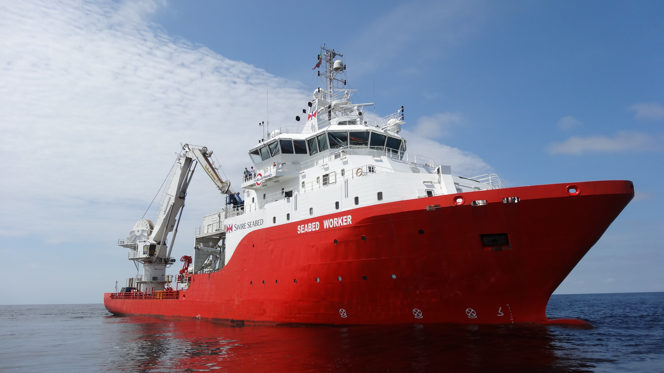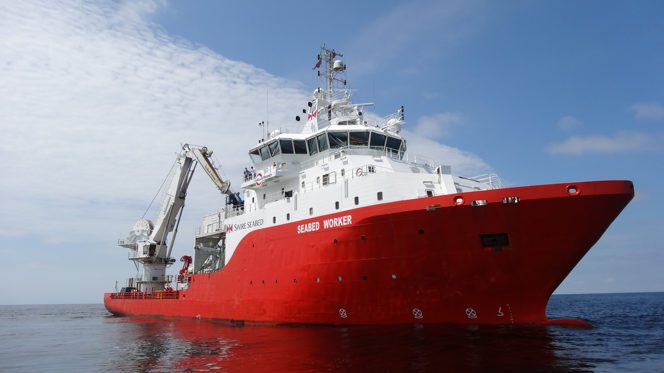 ---
After the Norwegian Ministry of Petroleum and Energy took administrative responsibility for mineral deposits on the continental shelf, the NPD was given the task of mapping potential deposits.
The NPD said on Thursday that it was starting an extensive data acquisition expedition in the deeper areas of the continental shelf in western parts of the Norwegian Sea.
The regulator hired Swire Seabed, who partnered with Ocean Floor Geophysics, to carry out mapping of potential sulfide minerals on the seabed over the Mohns Ridge.
This is a spreading ridge in the Atlantic Ocean that separates two oceanic plates, where potential valuable minerals have been formed through hot volcanic sources.
NPD added that the focus of the expedition was not the active hydraulic systems such as "black smokers" but rather non-active extinct systems that were left as mineral-rich piles of gravel on the seabed.
The mapping will be carried out using a Kongsberg Hugin autonomous underwater vehicle (AUV) which maps the seabed using a bottom-penetrating echo sounder, multibeam bathymetry, synthetic aperture sonar data, magnetometry, and spontaneous potential field data.
After the data is processed on board, mineral samples will be taken from the seabed where the data indicates the presence of deposits. Sampling will be carried out using an underwater remotely operated vehicle (ROV). It will be lowered down to the seabed, which could be as deep as 3,000 meters, and will pick up test material of the minerals.
Project started on August 1
Swire Seabed said in a separate release that the ROV support vessel Seabed Worker began work on the project on August 1.
Following the data evaluation, Swire Seabed will collect rock and core samples through the use of a Schilling HD work-class ROV with relevant tooling. After that is completed, Swire's survey team will be responsible for the compilation of all input and the delivery of the field report to the NPD at the end of the operation.
Swire CEO Arvid Pettersen said: "We are pleased to work with the NPD in this exciting mission to enhance the database for mineral exploration. We are confident that we will be able to use our expertise and synergize efforts with Ocean Floor Geophysics to deliver excellence and achieve this mission."
As for the vessel, the multi-purpose subsea vessel Seabed Worker is one of four vessels operated by Swire Seabed with an overall length of 88.8 meters and a deck space of 630 square meters. The vessel can provide a variety of work including IMR, light construction, and survey operations.
Before this project, the Seabed Worker was on a three-year contract conducting global ultra-deepsea operations at a depth of 6,000 meters below sea level.