Ocean Rig takes a rain check on drillship delivery
Offshore driller Ocean Rig has decided to postpone the delivery of a newbuild drillship being built by South Korea's Samsung Heavy Industries.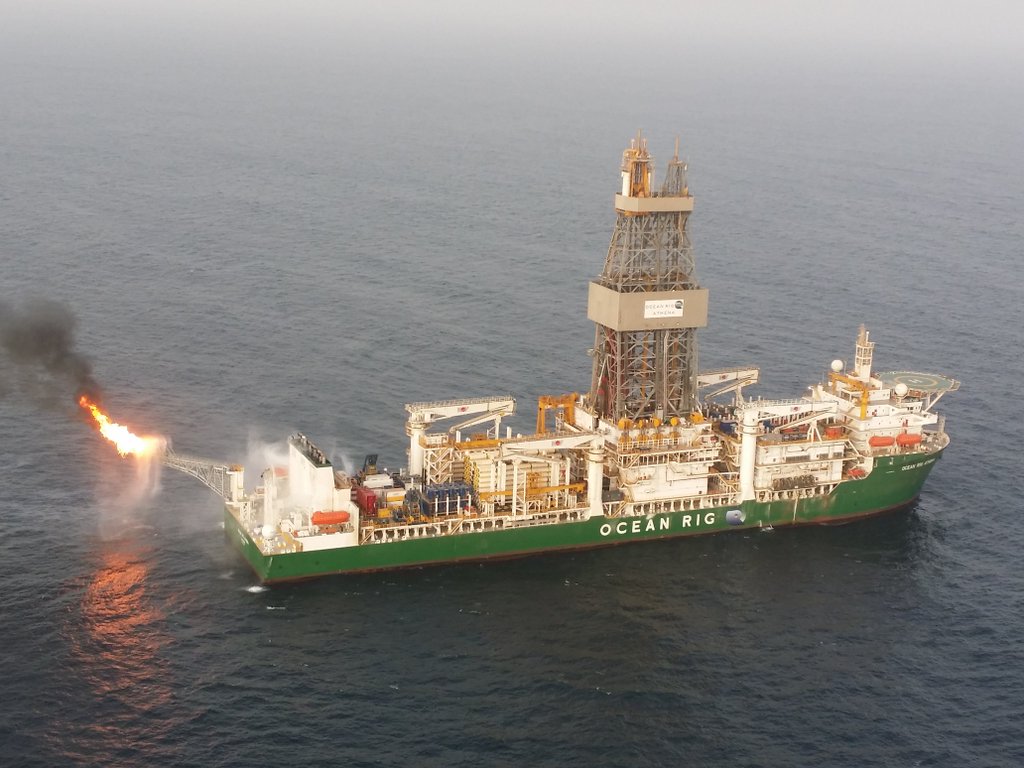 Ocean Rig said on Monday that its subsidiary that is party to the shipbuilding contract for the construction of its 7th generation newbuilding drillship the Ocean Rig Santorini reached an agreement with Samsung Heavy to postpone the delivery of the newbuilding drillship to September 2019.
Under the agreement reached with Samsung, the expected delivery date will be September 30, 2019, but may be brought forward at the option of the company. It is worth mentioning that the drillship was previously supposed to be delivered in the second quarter of 2017.
The remaining yard instalments are expected to total $372 million of which $360 million will be financed by non-recourse seller's credit that matures in June of 2023.
Pankaj Khanna, President and Chief Executive Officer of the company, commented: "Samsung Heavy Industries is a strategic partner of Ocean Rig, having built all nine of our existing drillships and we thank them for the continuing partnership. With oil prices increasing to above $70 per barrel, the agreed terms provide substantial optionality and leverage to a market that is expected to be improving when the rig delivers.
"As a reminder, the Ocean Rig Santorini is a 7th generation drillship, a sistership to our other 7th generation drillships, is one of the most technologically advanced drillships in the world, is fully equipped to drill in water depths of up to 12,000 feet, with 2 BOPs and 5 mud pumps, and has a full dual derrick with 2.5mlbs hook-load capacity."
In related news, Ocean Rig completed its debt restructuring last September and made several major management changes in January, including the CEO change.
Six rigs stacked
Ocean Rig has a fleet of eleven floaters. It owns nine 6th and 7th generation UDW Drillships, 2 ultra-deepwater harsh environment semisubmersible rigs, and contracts for 2 new-buildings (7th and 8th generation) ultra-deepwater drillships with Samsung Heavy Industries.
Of the rigs it owns, five are stacked at Elefsis Bay anchorage, and one rig at Astakos quayside, Greece.
According to a fleet status report form March, five of the company's rigs have contracts of various lengths in 2018, with the longest contract being for the 2013-built ocean rig Skyros drillship with Total. The contract worth $581,000 a day expires in 2021.
The company, which has noted a recent increase in contract awards in the floater market space, albeit on shorter terms, says it is actively marketing six stacked rigs, the Eirik Raude semi-submersible rig, Ocean Rig Olympia, Ocean Rig Mylos, Ocean Rig Athena, Ocean Rig Paros, and Ocean Rig Apollo ultra-deepwater drillships.