OKEA assumes Draugen operatorship as Shell exits
Norwegian oil and gas company OKEA has completed the acquisition of a package of Shell's interests on the Norwegian Continental Shelf and is now taking over the operator role on one of the fields.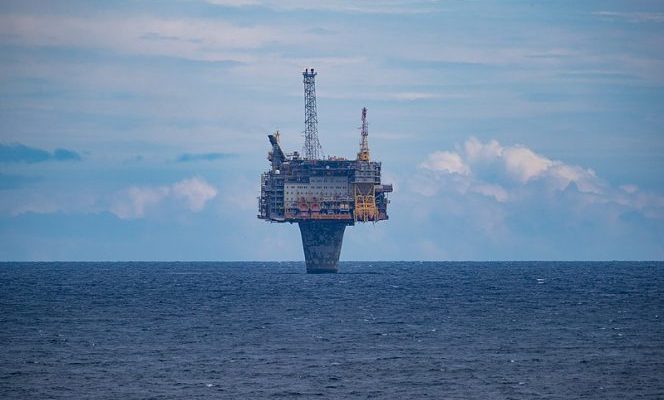 ---
Shell's Norwegian entity, A/S Norske Shell, last June reached an agreement with OKEA to sell its entire 44.56% interest in Draugen field and 12% interest in Gjøa in Norway for NOK 4.5 billion ($525M).
The acquisition also included the office building "Råket" in Kristiansund, Norway.
The Norwegian authorities gave the green light for Shell's proposed sale to OKEA in early November.
Shell said on Friday that, with the deal completion, the company is exiting its 44.56% operated interest in the Draugen field and 12% non-operated interest in the Gjøa field, representing approximately 14% of A/S Norske Shell's total production in 2017.
In a separate statement on Friday, OKEA said it will assume operatorship of the Draugen field effective from November 30, 2018. As part of this transaction, 153 employees will transfer from Shell to OKEA.
OKEA's CEO, Erik Haugane, said: "We are very pleased with the work that we have accomplished with Shell since the signing of the agreement on 20 June 2018. Thanks to our comprehensive and dedicated work together, we are able to close this transaction on schedule. This is the beginning of a new chapter for OKEA, as operator of one of the most prestigious fields on the NCS."
Rich Denny, Managing Director of A/S Norske Shell, said: "Today's deal completion was achieved despite a tight timeline from the sales and purchase agreement in June 2018. It was made possible by good collaboration between Shell and OKEA and with constructive dialogue with the Norwegian Authorities."
This deal was part of Shell's global $30 billion divestment program.
Offshore Energy Today Staff