OLT Offshore granted small-scale LNG ops permit
OLT Offshore LNG Toscana, the operator of the floating import terminal off the coast between Livorno and Pisa, has been permitted to perform small-scale operations.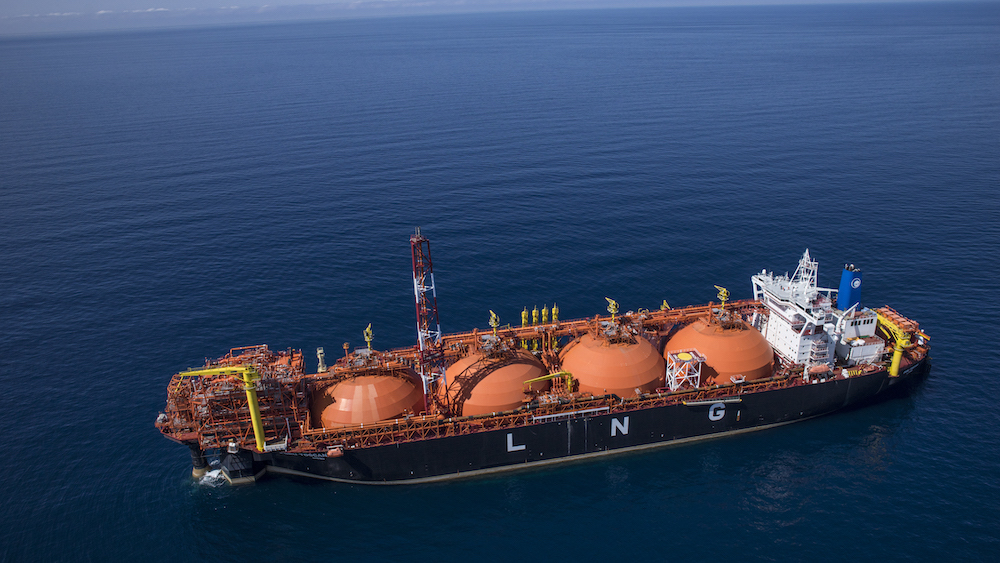 According to the company's statement, the Ministry of Economic Development, in agreement with the Ministry of Infrastructures and Transport and the Tuscany Region, issued the permit. The FSRU is now allowed to perform LNG discharge to small-scale LNG vessels.
This is the first regasification terminal in Italy capable of providing small-scale services, the statement reads.
OLT expects its small-scale LNG project to allow the country to be competitive in one of the markets with the highest potential growth rate.
In Europe, countries such as Spain, France, Belgium, Holland and Scandinavian countries have already had small-scale LNG services provided by their regasification terminals for years. This allows the loading of both tankers that supply service stations for LNG tracks and small LNG carriers that can directly serve other ships with dual-fuel or exclusively LNG engines.
LNG as a fuel plays a fundamental role for the energy transition that will lead to the abandonment of fossil fuels in 2050, towards fuels with zero CO2 emissions, such as hydrogen.
LNG propulsion is spreading particularly in the Ro/Ro field, as well as in the sector of support vehicles for port activities and in the cruise one, OLT said. That is driving the revolution of the entire sector, with 12 new orders and two cruise ships already operating in the North Sea and the Mediterranean, a closed sea and therefore particularly sensitive to environmental issues at the heart of which OLT operates.
This scenario also includes the rise in numbers of small LNG bunker vessels, from six units in 2019, it will increase to 21 units which will be operational by the end of 2021 in Europe.
LNG is also playing a central role in heavy road transport; in fact, it is the only alternative fuel that can guarantee the same performance as traditional fuels.
In Italy, the market of LNG distributors for heavy transport has increased from six to 81 distributors from 2016 to the first half of 2020.
The managing directors of OLT, Giovanni Giorgi said, "FSRU Toscana has been working at 100% of its capacity for two years now, receiving LNG from almost all continents."
He added the company has been working to maximize the use of the facility.
The detailed design was developed in parallel with the authorization process during this emergency phase, the orders for the components and the necessary works can start by the end of 2020.
"According to the planning we have foreseen, in twelve months we will be able to load small LNG carriers," Giorgi said.