OMV seals the deal to buy half of Sapura Upstream
Malaysia's Sapura Energy and Austria's OMV have signed a share subscription agreement and a shareholders' agreement to form a strategic partnership.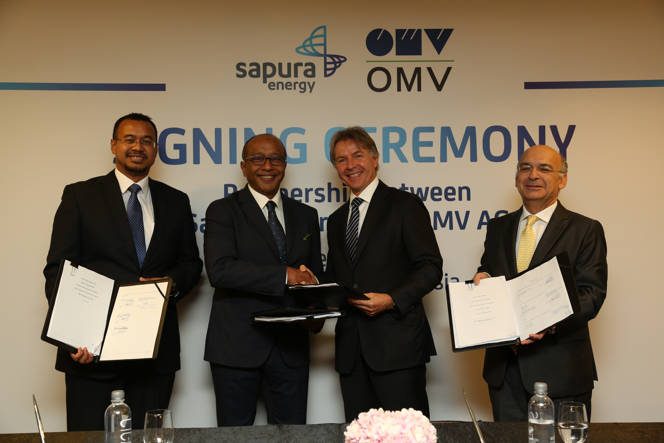 ---
Sapura and OMV entered into a heads of agreement to form a strategic partnership and for OMV to acquire half of Sapura Upstream back in September.
The two companies signed a share subscription agreement and a shareholders' agreement on Friday, November 9.
OMV said on Friday that, under the agreements, OMV Exploration & Production, a subsidiary of OMV, would buy a 50% stake of the issued share capital in a newly-formed joint venture company, SEB Upstream Sdn Bhd (SUP).
This is based on a total enterprise value of up to $1.6 billion which comprises an equity value of up to $1.250 billion and debt of $350 million.
OMV said it would pay $540 million for a 50% interest in SUP at closing by subscribing to newly issued shares. In addition, the parties agreed to an additional consideration of up to $85 million based on certain conditions mainly linked to the resource volume in Block 30, Mexico at the time of taking the final investment decision. Both parties have also agreed to refinance the existing inter-company debt of $350 million.
Sapura Upstream is an independent oil and gas company based in Malaysia with an expected life of field production of approximately 260 mn boe and strong growth prospects. Production and development assets are located in shallow waters offshore Malaysia. Sapura Upstream's production entitlement in 2017 was approximately 4.1 mn boe per annum, from fields in Peninsular Malaysia. Sapura Upstream has two natural gas exploration and production blocks offshore Sarawak in a well-developed area with existing infrastructure.
Sapura's development of the SK408 gas fields offshore Malaysia is on track and first gas is expected in 2020 with a significant ramp-up in 2023. This would lead to an estimated total plateau production entitlement of approximately 21 mn boe per annum which translates to approximately 60 kboe/d. In addition to its oil and gas assets in Malaysia, Sapura Upstream also has access to exploration blocks in New Zealand, Australia and Mexico.
OMV capitalizing on growing market
As part of the agreement, the management of the partnership will be based in Malaysia and there will be equal representation from both sides for the board of directors. OMV intends to fully consolidate Sapura Upstream in its financial statements. Completion of the transaction is subject to conditions including Sapura Energy's shareholder approval, Petronas approval and other third party consents as well as finalization of the transaction documents including ancillary agreements.
Rainer Seele, CEO and Chairman of the Executive Board, OMV Group, said: "The oil and gas demand is expected to increase by 20% until 2030 in Malaysia and OMV is taking the opportunity to capitalize on this growing market. The cooperation will allow OMV to enter into a partnership with a highly esteemed regional independent company and will support our Upstream strategy towards establishing Australasia as a new core region."
Johann Pleininger, OMV Board Member Upstream and Deputy Chairman of the Executive Board: "This acquisition will add attractive reserve volumes to our portfolio and result in a significant near-term increase in production. As Asia Pacific is an attractive growing market, Malaysia will represent OMV's platform for further regional growth."
Tan Sri Dato' Seri Shahril Shamsuddin, President and Group Chief Executive Officer, Sapura Energy, said: "OMV's expansion strategy into Asia Pacific bodes well with Sapura Upstream's long-term growth targets. We believe the partnership will create sustainable growth for the business, realising synergies from both sides to achieve our vision of creating the largest regional independent O&G company."
Related news
List of related news articles