Orkney's marine supply chain 'logs in' to Microsoft

Scottish marine service provider Green Marine has submerged another piece of innovative technology into Orkney's deeps having recently installed Microsoft's clean energy-powered datacenter.
Green Marine scooped the Natick Project contract from Microsoft's project partner Naval Energies – a subsidiary of French giant Naval Group – which entailed the delivery of final onshore assembly and marine operations required for the groundbreaking technology.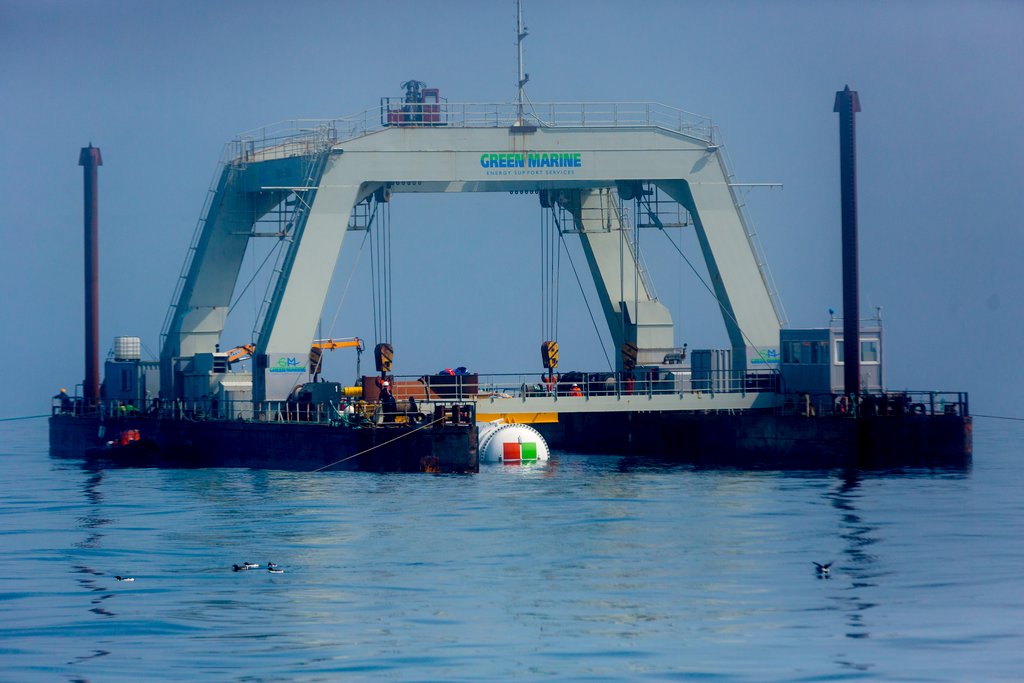 The scope of work awarded to Green Marine included all the engineering, onshore assembly and offshore operations required to transport and install the subsea datacentre using its own vessels.
Jason Schofield, Green Marine's Managing Director, said: "This project showcases the full range of Green Marine's capabilities, as we were able to support the client through final assembly and testing on the dockside, provision of engineering, analysis and planning services, and then utilize our specialist vessels and experienced crew to deliver a successful device deployment."
The datacenter – contained in a submersible cylindrical system – was deployed at the European Marine Energy Centre (EMEC) test site to be operated for one full year without external contact.
In addition to taking advantage of underwater environment for cooling, the datacenter is also powered by marine renewable energy resources.