Partners exit Bangladesh offshore block
Partners in the exploration block SS-11, which is located offshore Bangladesh, have decided to relinquish their interests in the block, according to one of the partners, Singapore's KrisEnergy.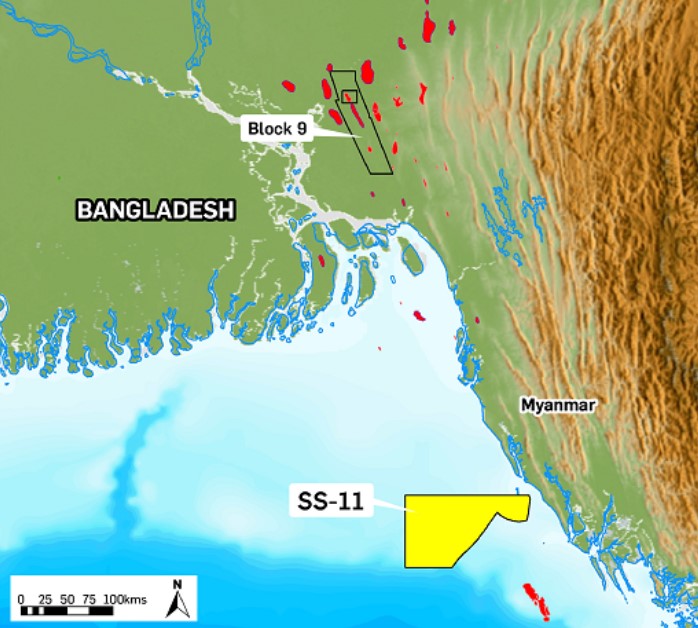 KrisEnergy informed on Monday that the Bangladesh authorities have approved, on 13 January 2021, the relinquishment of the entire block SS-11 area over the Bay of Bengal, offshore Bangladesh, and termination of the SS-11 production sharing contract (PSC).
The relinquishment is effective 14 November 2020. The relinquishment, which was recommended by the operator and unanimously approved by the joint-venture partners, was pursuant to the terms of the PSC, KrisEnergy explained.
Santos Sangu Field was the operator of the block with a 45 per cent interest, KrisEnergy also had a 45 per cent interest, and Bangladesh Petroleum Exploration & Production Company Limited had the remaining 10 per cent working interest.
Pursuant to the relinquishment, the $5.5 million bank guarantee (fully paid by KrisEnergy since the effective date of the PSC) has been retained by the Bangladesh authorities.
KrisEnergy noted that the SS-11 asset has been fully written off.
The partners were awarded the block SS-11 back in March 2014 and about 3,146 km of seismic acquisition was completed in early 2015.
Block SS-11 covers an area of 4,475 sq km in the Bay of Bengal over the Bengal Fan. The majority of the block lies in shallow waters up to 200 metres with the furthest southwest portion extending into water depths up to 1,500 metres.
KrisEnergy remains the operator of the producing Bangora gas field in the Block 9 PSC onshore Bangladesh.