Petrofac bags well management job off New Zealand
Petrofac's Engineering and Production Services business has been awarded a well project management contract from Tamarind Taranki Ltd (Tamarind) in New Zealand.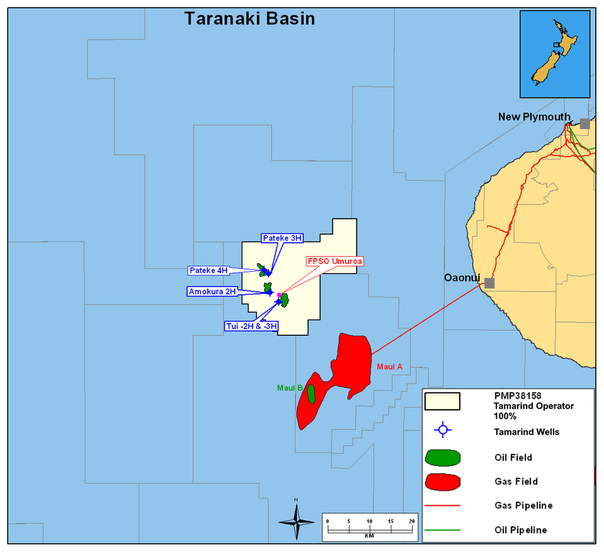 The agreement involves the provision of well project management services for Tamarind's Tui Phase 3 drilling project, Petrofac said on Thursday.
The Tui oil field is located 50km offshore of the West Coast (Taranaki Basin) of North Island, New Zealand. The field has been in production since 2007. It comprises from three producing structures – Tui, Amokura and Pateke.
In line with the contract scope, Petrofac's Well Engineering team will provide detailed well design and planning, subsea support, HSE management, and logistics for the Tui oilfields, located West of Taranaki.
Tamarind acquired ownership of the Tui oilfields from AWE earlier this year. The Phase 3 drilling project is part of a wider strategy to prolong the life of the Tui field beyond 2019.
Colin Finnegan, Well Engineering Regional Director, Petrofac Engineering and Production Services, said: "We look forward to supporting Tamarind as it takes the first significant step in this key project. Through the deployment of our well engineering and specialist subsea capabilities, we will work closely with our new client to deliver a safe and cost efficient drilling program that maximizes value and ultimately extends field life."