Petronas moves FLNG Satu to Kebabangan cluster field
Malaysian oil and gas company Petronas has relocated its floating LNG facility PFLNG Satu from the Kumang cluster field, offshore Sarawak, Malaysia.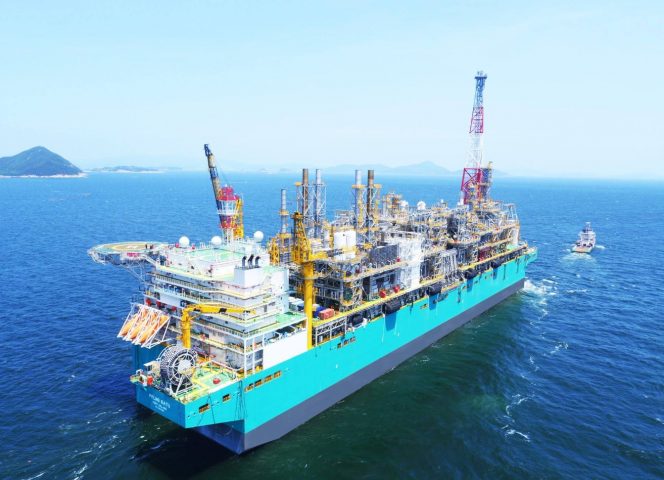 The PFLNG Satu was the world's first operational FLNG unit in 2016, deployed at the Kanowit field in May 2016. It produced first gas in November 2016, sending first LNG cargo a month later.
The floating LNG unit, which can produce 1.2 million tonnes of LNG per year, has now been moved to the Kebabangan (KBB) cluster field, offshore Sabah.
Petronas will moor the PFLNG Satu at a water depth of 120 meters in the KBB cluster field, 90 kilometers northwest of Kota Kinabalu, Sabah.
The oil and gas company's Executive Vice President and Chief Executive Officer Upstream Anuar Taib: "Petronas has delivered 19 successful cargoes since the commissioning of PFLNG Satu and we are confident that this success continues in Sabah waters as well."
Petronas last week reported  a rise in revenue for 2018, with the number increasing by 12 percent to RM251.0 billion compared to RM223.6 billion in 2017. Petronas said the revenue rise was due to higher average realized prices for all key products.
"The increase was partially offset by the effect of the strengthening of the Ringgit against US Dollar exchange rate, coupled with the impact of lower sales volume, mainly for LNG," Petronas said.
Total LNG sales volume was 28.94 million tonnes, lower by 1.78 million tonnes as compared to the same period in 2017, mainly attributable to lower volume from LNG plants.
Offshore Energy Today Staff