Port of Argentia wins govt funding as it eyes green energy and low-carbon fuels development
The Government of Canada has announced an investment of up to $38 million under the National Trade Corridors Fund to improve cargo movement at the Port of Argentia based in Newfoundland.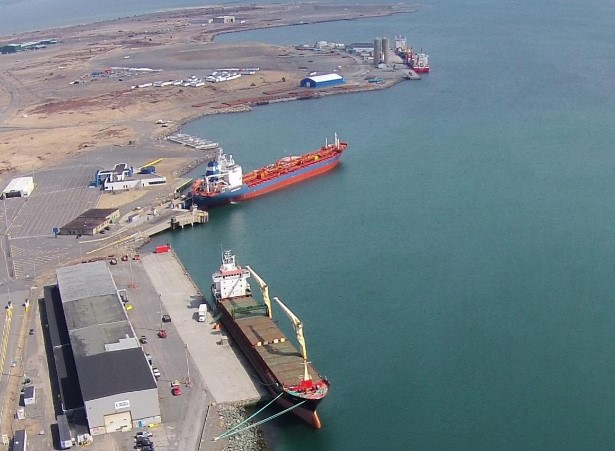 The funds are targeting the expansion of the existing Fleet Dock terminal. This expansion includes the construction of approximately 460 m of berthing space for three new berths to accommodate larger vessels, a Roll-on Roll-Off ramp to facilitate the movement of containers and cargo, as well as increasing available dockside space by approximately 100,000 m2.
The project will also promote environmentally sustainable practices, such as supporting green energy and low-carbon fuels, the port said.
 "The Cooper Cove Marine Terminal expansion and infrastructure development is a game changer and will see Argentia attract major foreign investment with project developments in renewable energy, offshore supports and a range of other marine transportation operations. This capital investment at Argentia will create dozens of new jobs and an expansion doubling quayside capacity to 860 metres, enabling the Port to capture new opportunities in traditional and emerging sectors. Through this investment, the port will focus on technologies supporting green marine practices as this development at Argentia aligns with both provincial and federal initiatives in reaching zero emissions by 2050," said Scott Penney, CEO, Port of Argentia.
The port authority expects that these improvements will allow it to accommodate increased trade, improve operations, and increase economic growth in the region. The project is anticipated to more than quadruple trade volumes moving through the port over a 30-year horizon.
"This project will strengthen our supply chain, making the flow of goods to and from Canada more efficient. Through this investment, the Port of Argentia will be able to handle greater trade volumes and enhance its operations. The project will also contribute to regional economic growth and sustainable business opportunities in Newfoundland and Labrador," Minister of Transport of Canada, Omar Alghabra, said.
The Government of Canada is assigning investments in its supply chains through the National Trade Corridors Fund. The merit-based program is designed to help infrastructure owners and users invest in the critical transportation assets that support economic activity in Canada. A total of $4.6 billion over 11 years (2017-2028) has been allocated to the program.
Earlier this year, the port teamed up with American renewable energy company Pattern Energy on a wind energy to ammonia project.
Key commercial terms include land lease rates at the port, priority berthing charges, and a wind royalty on electricity sales. The agreement also includes commercial terms for ACI to co-invest in the renewable project as a Limited Partner as well as receive a gross revenue royalty on ammonia sales.
Argentia has formerly served as a site of a U.S.naval base and is now being redeveloped to attract a diverse group of port users and tenants. The heavy industrial seaport is located on the southeastern portion of the Island of Newfoundland, in Placentia Bay.
At the moment, the port is the host site for North America's first and only monopile marshalling yard for US offshore wind projects, the location for Pattern Energy's Placentia Bay Hydrogen Hub, and the construction site for the West White Rose Wellhead Platform.