Prosafe, Cosco extend flotel delivery talks
Oslo-listed flotel provider Prosafe and China's shipbuilder Cosco have further extended their standstill agreement related to delivery of two accommodation units while the third unit must be delivered before the end of next year.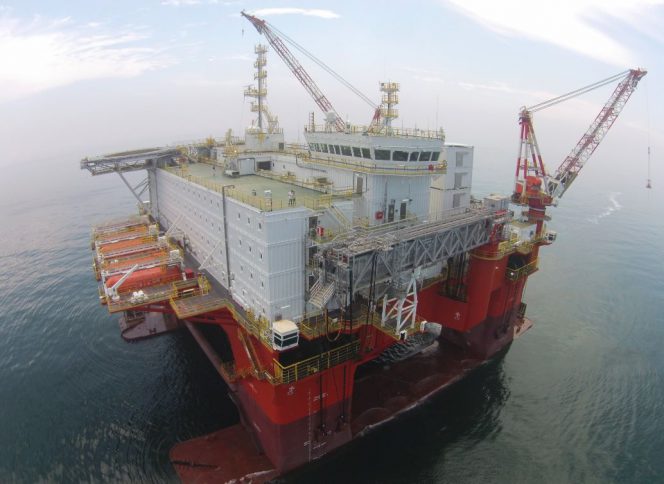 Three flotels are waiting at the Cosco yard in China to be delivered to Prosafe: Safe Eurus, Safe Nova, and Safe Vega.
Deliveries for Safe Nova and Safe Vega have been postponed several times. In mid-June the standstill agreement between Prosafe and COSCO related to these two units was extended until June 30, 2018 and Prosafe continued to work with Cosco to find a workable commercial solution.
On Friday, June 29 Prosafe said that the parties have now agreed to extend the standstill agreement related to Safe Nova and Safe Vega until July 27, 2018.
If no agreement is reached, Prosafe has the right to claim cancellation of the newbuild contracts due to delay, and claim repayment of the installments paid including interest of approx. $60 million in total, secured by a refund guarantee from Bank of China.
Meanwhile, the Safe Eurus is in a preserved, strategic stacking mode with COSCO. The vessel must be delivered before end 2019.
It is worth reminding that Prosafe agreed a deferred delivery of flotel Safe Eurus with the Chinese shipbuilder to 4Q 2019, or such earlier time required by the company, back in July 2016. The flotel was originally scheduled for delivery that year.
Offshore Energy Today Staff