Putin, Niinisto Want HFO-Free Arctic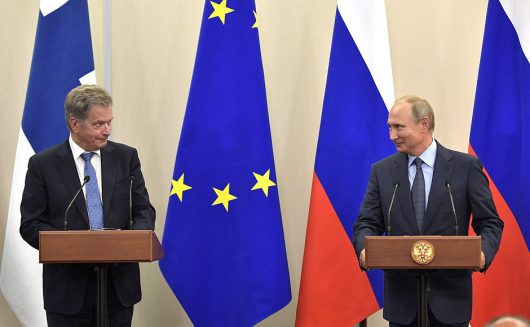 ---
There is a need to curb black carbon emissions in the Arctic and one of the steps to do that is to introduce mandatory use of liquefied natural gas (LNG) as marine fuel, Russian President Vladimir Putin and his Finnish Counterpart Sauli Niinistö agreed during a meeting in Sochi.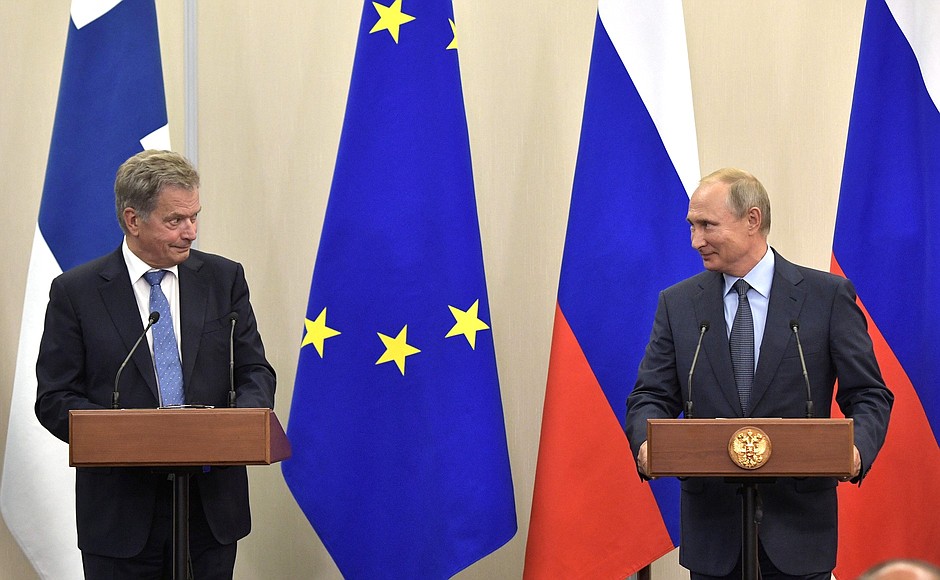 The Finish president said that certain measures are already being taken to curb pollution in the area, including a switch from fuel that damages the environment to a more environmentally friendly fuel at thermal power stations on the Kola Peninsula.
"These may appear small steps, but unless we take them, nothing will happen," Niinistö commented during a joint press conference.
"Transitioning to liquefied natural gas instead of fuel oil and other heavier kinds of fuel in Arctic navigation could be the second measure," he said.
Putin agreed that there should be a switch to more environmentally friendly fuel in the Arctic.
"I would like to thank Russia for supporting us in these issues. As far as I know, we both are ready to take part in the Arctic Summit if it will be held. I also see a possibility to discuss such a major and serious issue as the correlation between the economic exploitation of the Arctic Region and environmental protection as well as how to find the right balance," Niinistö added.
Commenting on the matter, Putin stressed the need to discuss about the rules of commercial activity, including for large projects being implemented.
"We should discuss issues related to the security of navigation in these latitudes, including in case of adverse environmental conditions," he said.
"It would be very useful to discuss opportunities for joint work to preserve the fauna, the wildlife, because many animals in the Arctic face a difficult situation. For example, polar bears are in danger because of the melting ice.
"And finally, scientists from all the countries of the Arctic region could join their efforts, and the state must support them in organizing various kinds of research, including climate change."
Speaking on behalf of the Clean Arctic Alliance, Alexey Knizhnikov of WWF Russia said that "the risks of using heavy fuel oil in the Arctic are too high, and we welcome President Putin and President Niinistö 's vision and leadership in seeking to move to cleaner fuels for Arctic shipping."
To date, Russia has not supported a ban on HFO use and carriage as fuel by ships in Arctic waters. However, Russian state-owned shipping company Sovcomflot has spoken openly about the need to move away from oil-based fuels, and marine bunker fuel supplier Gazpromneft expects to halt fuel oil use from 2025, the alliance indicated.
Should a HFO spill in occur in the Arctic it would be virtually impossible to clean it up because of the high viscosity. Plus a spill in a remote Arctic location will lack oil spill capacity and facilities to respond to a spill.
"We should now expect that the Russian Federation's position on the HFO issue will be adjusted in line with President Putin's statement, and we hope to see these change in place at the International Maritime Organization's MEPC73 meeting this October in London," Knizhnikov pointed out.
Namely, a sub-committee (PPR6) of IMO's Marine Environment Protection Committee is set to meet in early 2019  to develop a ban on heavy fuel oil use and carriage for use by ships in the Arctic.
World Maritime News Staff