Safety issues found during audit of Equinor's Troll A
Norwegian offshore safety watchdog, the Petroleum Safety Authority (PSA), has found irregularities during an audit of Equinor's management of major accident risk and barriers on the Troll A platform offshore Norway.
The PSA said on Monday that the audit was conducted between 16 January and 11 March 2020.
The objective of the audit was to assess how Equinor ensured compliance with the authorities' requirements in respect of the management of major accident risk and barriers at Troll A.
According to the offshore regulator, two non-conformities with the regulations were identified regarding capacity and competence as well as labelling of equipment on the facility.
Also, five improvement points were observed relating to uncertainties in documents describing the organisational model, moisture in emergency lighting, fire resistance, explosion pressure, and site-specific expertise.
The PSA told Equinor to report by 15 May 2020 on how the non-conformities would be addressed, and for its assessment of the improvement points.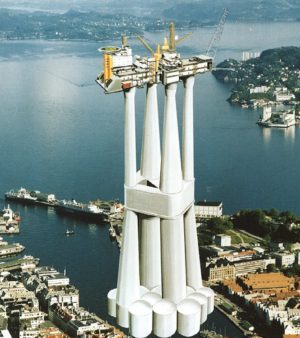 The Troll field lies in the northern part of the North Sea, around 65 kilometres west of Kollsnes, near Bergen.
According to Equinor, it represents the very cornerstone of Norway's offshore gas production since it contains about 40 per cent of total gas reserves on the NCS.
Troll is also one of the largest oil fields on the Norwegian continental shelf. In 2002 the oil production was more than 400,000 barrels per day.
Equinor operates the Troll A, B, and C platforms and the landfall pipelines, while Gassco is the operator for the gas processing plant at Kollsnes on behalf of Gassled.
As for Troll A, Equinor claims it is the tallest structure ever moved over the surface of the Earth. It is a condeep offshore natural gas platform built for a producing life of 70 years. The platform is the only one of its kind on the NCS that is powered electrically from land.