Santos acquires ConocoPhillips' northern Australian assets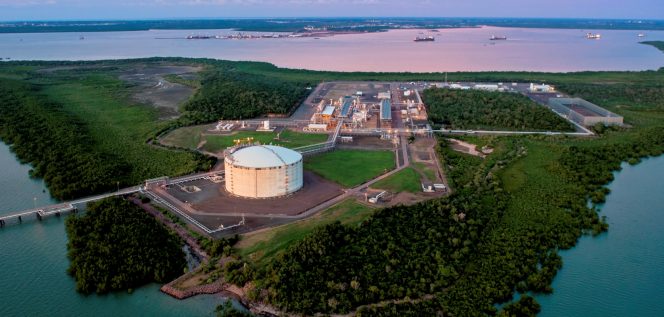 ---
LNG player Santos has expanded its position in northern Australia following an agreement with ConocoPhillips to acquire the latter's operating interests in Darwin LNG, Bayu-Undan, Barossa and Poseidon for $1.39 billion.
The arrangement also includes a $75 million contingent payment subject to FID on Barossa, Santos said in its statement on Monday.
The acquisition of ConocoPhillips' northern Australia portfolio is fully aligned with Santos' growth strategy to build on existing infrastructure positions around the company's core assets, Santos said in its statement.
It also brings operatorship of a strategically located LNG hub with significant expansion potential and longer-term opportunities to monetize Santos' material resources in the region, the statement reads.
Santos managing director and CEO Kevin Gallagher said, "This acquisition delivers operatorship and control of strategic LNG infrastructure at Darwin, with approvals in place supporting expansion to 10 mtpa, and the low cost, long life Barossa gas project."
He added the company is looking to manage gearing within its stated operating range and is targeting to selldown equity in Darwin LNG and Barossa to 40-50 percent in order to create alignment between joint venture participants as well as by optimizing equity levels in its Western Australia assets.
"We are also in discussions with existing Darwin LNG joint-venture partners to sell equity in Barossa and further equity in Darwin LNG and also with LNG buyers for offtake volumes," Gallagher said.
Santos will target the contracting of ~60-80 percent of LNG volumes for 10+ years prior to taking FID on Barossa, which is expected by early 2020.
"Discussions to date have demonstrated strong interest in Barossa LNG, given it is a brownfield upstream development located close to North Asian demand," said Gallagher.
Santos currently expects a final investment decision on Barossa by early 2020, with first LNG expected in 2024. Barossa is expected to extend the operating life of Darwin LNG by more than 20 years.
ConocoPhillips said in its statement the effective date for the transaction will be January 1, 2019. The sale is expected to be completed in the first quarter of 2020.